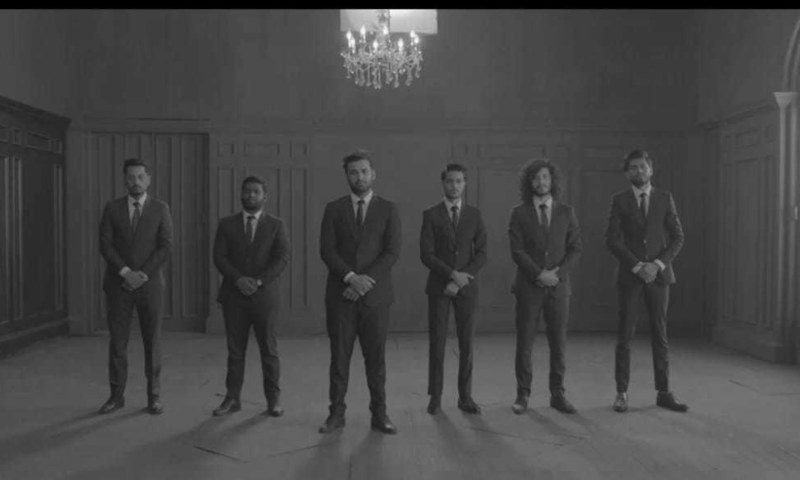 The new song Pari by Kashmir the Band is an emotional and melodic ballad!

The band "Kashmir" never ceases to amaze you. They rose to fame with "Kaghaz Ka Jahaaz" and went ahead to win the "Pepsi Battle of the Bands Season 2". This same song, won them the Best Emerging Talent (Music) at the Lux Style Awards, as well.
Prior to the Pepsi Battle Bands, they had already released two singles on their Youtube channel, and now, their single, "Pari" has come out. Listen to it, and you won't be disappointed. Unlike their earlier singles, this one is a comparatively soft and slow number – a slow, but engaging one.
The video itself is set all in black and white, and everything in the video seems to been reminding you of the past like the lyrics are speaking of the woes past, and encouraging to stand up and move on. It's like the song is in the head of the girl or "Pari", the video is picturized on. The girl is battling despair, and the lyrics are helping her forward.
Symbolically, when the song ends, she stands, looks back and everything disappears, perhaps like her worries.
For the listener and viewer though, this is a release that won't be disappearing off anyone's memory for a long long time. This song is a combination of very strong lyrics (penned by the lead singer Bilal Ali himself) great synchronized music, and a gripping video (directed by Ashar Khalid). Bilal Ali had earlier told Instep, that the song was written originally for his sister but, set in a time when mental health awareness is just beginning to rise, and people are acknowledging it with seriousness, it will definitely reach out to more. Hats off to Kashmir – the band!