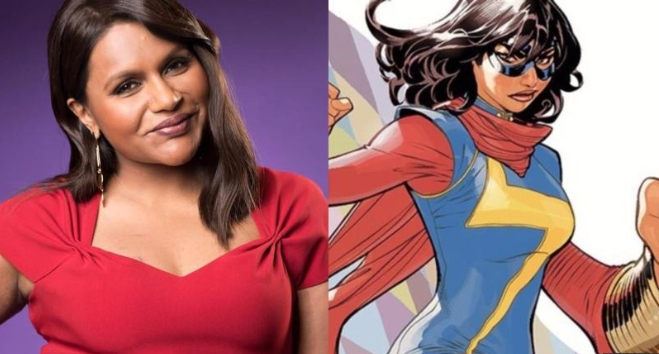 For those of you who don't know, Ms. Marvel a.k.a Kamala Khan is a Pakistani-American Muslim female Marvel superhero. This teenage character was introduced in 2013 and became the first-ever Muslim character in the Marvel comics. Some time ago, Marvel President, Kevin Feige, talked about introducing Ms Marvel to the Marvel Cinematic Universe. He expressed his interest in making a Ms Marvel film. Recently, the American actress, comedian, and writer, Mindy Kaling, confirmed the news.
In an interview, Mindy Kaling said, "Ms Marvel a.k.a Kamala Khan is a young Pakistani American girl who is the first Pakistani American superhero in the Marvel Universe. I think the people I've spoken to at Marvel about it are so excited about the character! I think that they're trying to figure out what to do with it. I told them I would help in any way because I truly love her." Furthermore, she added, "They really seemed interested and I think they will probably do something. Now that there's this streaming platform with them, it might be something like that, but I think they understand how much excitement there is, Riz, me, every different desi actor was very excited."
After this interview, some fans thought that Mindy Kaling maybe playing Ms Marvel. However, she has cleared this rumour by saying that she has 'no information' about it.
Previously, the British-Pakistani actor, Riz Ahmed, expressed his wish to see Mindy Kaling as Ms Marvel. However, in my opinion, there are so many beautiful and talented Pakistani actresses who will do full justice to Ms Marvel's character.
It would be a great honour for Pakistan to see our own actress in the Marvel world. Hopefully, the makers of Ms Marvel film consider it and make the right choice.