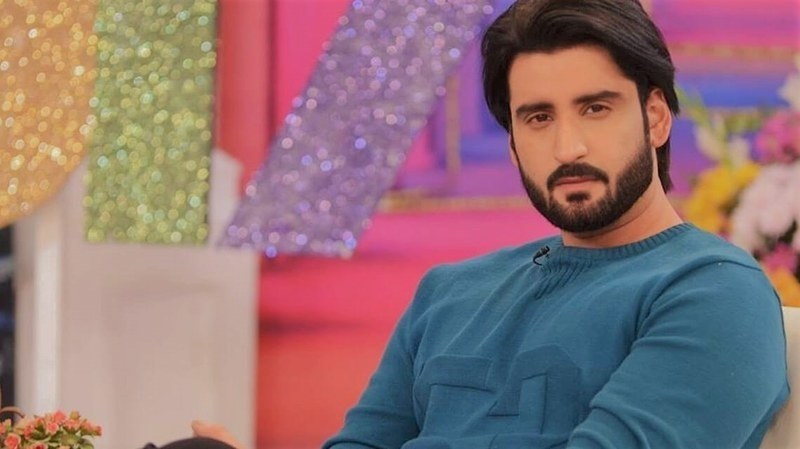 Aagha Ali is one such actor who has carved out a very steady and loyal fan following for himself in the industry, based purely on merit. A singer as well, Aagha also made news with his song Mein Wohi Aashiq and even got a record deal with ARY Musik to release his album Rockstar. With him having won us over in Bandh Khirkiyan and now in Mutthi Bhar Chahat, the actor is busy shooting left, right and center for new projects for which we are very glad.
But having recently seen him on a game show with Wasim Badami we were shocked to learn that the actor had and is still suffering from a disease called psoriasis!
Read : Was Aagha Ali Offered a Punjabi Film in India?
So what is this disease all about? Well, its a skin disorder that causes skin cells to multiply up to ten times faster than normal. This makes the skin build up into bumpy red patches covered with white scales. They can grow anywhere, but most appear on the scalp, elbows, knees, and lower back.
Talking about it to Wasim, Aagha said,
'I have been living with this condition for the past 8 years and it started exactly the way my career did as both began side by side'.
Adding further he said,
'This is that kind of illness which comes and goes and there are times even when no medicine works on it '.
Even in his past interviews, Aagha had mentioned how he had locked himself up for 8 months straight when he knew about this skin disorder but with the will to succeed he overcame his fears and today accepts psoriasis with dignity and does not let it hold him back from achieving his goals and dreams.