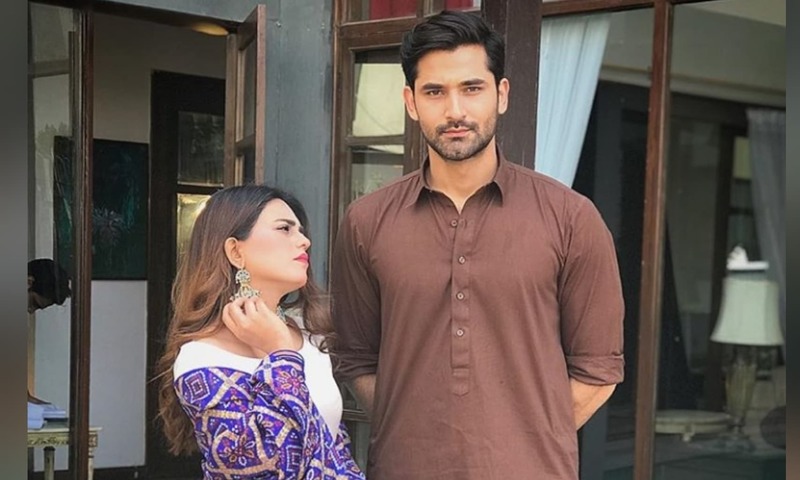 Based on a vibrant yet pious niqabi girl Ayesha, Mera Rab Waris is a serial by 7th Sky Productions having a strong storyline, skilled director and aced actors really liked by the audience.
Harris (Danish Taimoor) and Ayesha (Madiha Imam) belonging from different backgrounds yet getting married, both having a one-sided lover but living happily together, Ayesha having haters among her in-laws yet winning the hearts of them all by her politeness and selfless love, Mera Rab Waris is a unique plot of love, faith and believe.
Read: HIP Reviews Mera Rab Waris Episode 17: Anamta Qureshi is Proving her Versatility in Every Episode!
Episode 22 aired this week which has less of Ayesha and Harris's relation and more of Nimra's one-sided love for Faizy, the couple was only seen discussing Faizy. The episode also uncovering Ayla's falsehood about her wedding. Whereas Ayesha is still blamed for any wrong that happens in the household.
Anamta Qureshi was yet again the star of the episode with her strong performance. Madiha Imam is phenomenal as Nimra, her naïve looks and polite dialogue delivery is winning hearts of all the viewers. While Danish Taimoor is the episode has developed as a caring and loving brother, highly protective for his sister.
The drama is now in a very exciting phase where the lover of Ayesha will be told to marry her sister-in-law. Faizy, who has never ignored any order of Ayesha will he accept this request of her and marry a woman who he doesn't like at all? To know what happens tune into Geo entertainment every Wednesday and Thursday at 8 pm