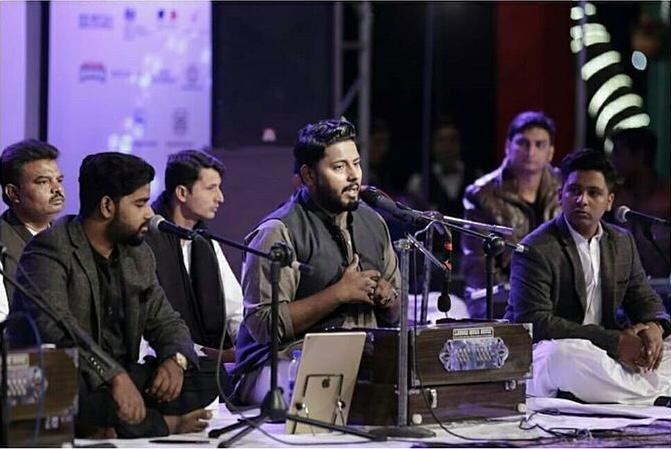 Hamza Akram Qawwal and brothers, Taimoor Akram and Abdul Akram just released their soothing Sufi track 'Kesa Ishq'. The song has beautiful lyrics which starts from one of the most famous poetry one-liners by Jigar Muradabadi 'ye ishq nahin asan itna hi samajh liije, ik aag ka dariya hai aur Duub ke jaana hai'. The official video of this mesmerizing Sufi track is all placed in New York, with a foreign model.
Hamza Akram Qawwal and brothers are the grandsons of Munshi Raziuddin, a revered Qawwal, and a classical musician. His grandsons are following down his footsteps in the area of music. They are also the 26th generation of the well-known Qawwal bacchon ka gharana in Delhi. The brother trio has released many other songs before that have won the hearts of the fans not only in Pakistan but also in the west.
Ustaad Nusrat Fateh Ali Khan Sahab was the first one who made the genre of Qawwali, Sufi and classical music famous in the western countries.
The new track by Hamza Akram Qawwal and brothers is yet another amazing addition to the Sufi songs collection and it should be in everyone's playlist.