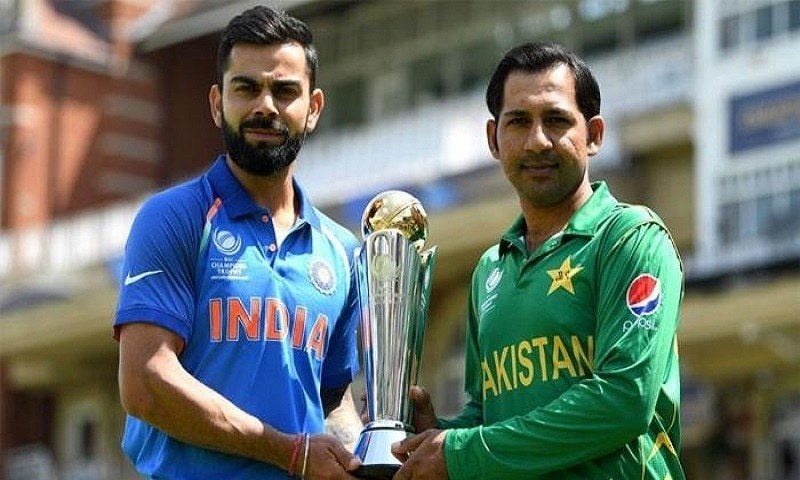 Team Sarfaraz aims to do what no other Pakistan team has been able to achieve...

A sneaky picture of a couple of players and their families having lunch was making rounds on social media, today. Some retired banker accused Shoaib and a few others of ganging up on Sarfaraz, in a self-important rant. Shoaib Akhtar woke up late and decided to jump upon Imam ul Haq for slow strike rate without looking at the context. And Sarfaraz's acceptance of the single of Shaheen Shah Afridi somehow became more talked about than how Shaheen bowled in the match.
To put it simply, vultures are starting to circle in. The most resounding way to shush them away would be to achieve what no other Pakistani team hasn't been able to achieve: beat India in a World Cup match. Their neighbours, who were pushovers for much of the 90s are a much stronger team now. Partly thanks to the riches of IPL, and partly due to their sheer kingship at the ICC. It is not quite David vs. Goliath here. But Pakistan is certainly the underdogs.
Read: Can the Fans and Sarfaraz be Lucky the 3rd Time?
Sarfaraz Ahmed as captain and Mickey Arthur as a coach has achieved a fair bit. A win against India would immortalise the duo. There is a strong chance that the weather might play spoilsport. But Pakistan, have to look to go in the match trying to change their fortunes in World Cup 2019. If they were waiting to gather momentum at the right time, that time is here. If they win tomorrow, all the chatter will drown in the victory drums.