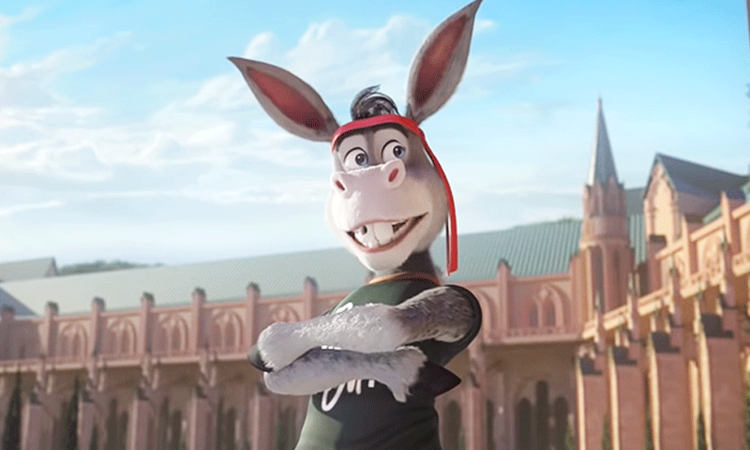 Geo Films recently released a bonus track from the film called "Khotay Da Puttar"...

One of the highest grossing films of Pakistan 'The Donkey King' was a work of art by some very talented people of Pakistan who were able to produce an animated movie that collected 24.50 crores from the Box Office. This was a project of the Geo Films and was produced by Talisman Studios. Directed and Produced by Aziz Jindani, Zeeshan Karimi was the Animation director.
Read: New Record For The Donkey King: Highest Ever Earnings On Second Weekend!
Geo Films recently released a bonus track from the film called "Khotay Da Puttar". The song is produced by Talisman Studios and written by Asrar and Aziz Jindani. It was composed as well as sung by Asrar. Majid Raza along with Asrar composed the Music.
Just like the movie itself, the song's animation is on point. The animation Director of the song is Zeeshan Karimi and Mir Hammad Ali is the CG Director. The Technical Director is Taimoor Jahangir and Sumran Ahmed Bhuta is the Associate Producer.
The song is released for Father's day and conveys a strong message about being humble and polite towards the people. It also gives a message to be a responsible leader and take care of your people by being kind and looking after them. The song follows the same theme as the movie by being funny and entertaining but convening a message at the same time.
Watch and enjoy the song here:
Jan Mangu's father is seen following around reminding what he is and what he should be doing. The lyrics are very interesting and the song is very catchy. The Tabla in the background added the perfect desi style in the song. Listen to the song and you surely won't be able to stop yourself from listening to the song again and again.