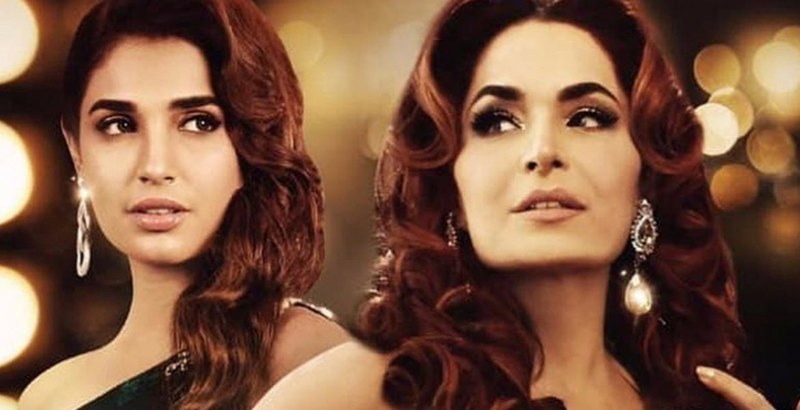 Baaji released its second soundtrack 'Badlaan' three days ago...

Meera and Amna Ilyas's upcoming film Baaji released its second soundtrack Badlaan is a beautiful and soulful song with a melodious tune.
Watch the trailer of Baaji here:
Badlaan is also the theme song of the Baaji movie. It was first heard as the background music of teasers. Zeb Bangash lent her vocals to this sweet melodious song, written by Shakeel Sohail. The song is a composition by Zeb Bangash and Shahzad Ali.
Read: "Khilti Kali" Raises Our Expectations from Film, Baaji!
The track has a soft beat, and Zeb Bangash's voice made it even more beautiful. Her voice will definitely take the listeners in a peaceful state of mind. The video of the song is also in relation to the lyrics as Amna Ilyaas is seen transforming from a small town girl to a glamorous assistant to film star Shameera (Meera Jee).
Watch the song here:
Saqib Malik's directorial movie Baaji is highly anticipated by the fans. The film will hit the cinemas on 28th June 2019. Protagonist Meera Jee and Amna Ilyaas will be seen alongside Osama Khalid Butt, Mohsin Abbas Khan, Nayyar Ejaz, and Ali Kazmi.