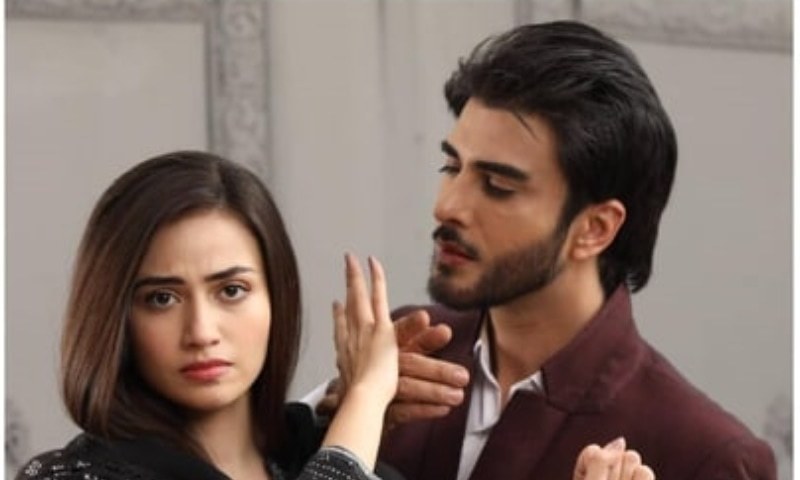 Where we love watching all types of dramas ranging from comedy to serious right there we always felt that important social issues also need to be highlighted in our plays and with the emergence of projects like Khuda Mera Bhi Hai, Udaari and Surkh Chandni to name a few last night we saw the first episode of the highly awaited Imran Abbas and Sana Javed starrer Dar Khuda Se which deals with the topic of sexual harassment at work.
Written by Sarwat Nazir and produced by 7th Sky Entertainment by the production maestro Abdullah Kadwani and Asad Qureshi, their story is a much-needed one as with the rise of the me-too movement all over the world as well as in Pakistan this indeed is a welcoming topic and from what we have seen so far it looks like a project which has been penned down with a lot of thought behind it.
Directed by Anjum Shahzad who has given us back to back hits with Khaani and Romeo Weds Heer, his latest piece of work is also impressive as from the first episode he has successfully introduced us to all the characters and what they are capable of doing.
Read: Imran Abbas pairs up with Sana Javed for 7th Sky Entertainment's next!
So did Dar Khuda Se impress us last night? Well, it did because for some time now we have been seeing Imran Abbas play nice characters and here he is actually portraying a womanizer called Shahwaiz who is married to an elder woman but has eyes on others which also includes his housemaid!
Ultra-rich we have a feeling he inherited all this from his marriage as his wife is ill and is no longer able to see the work hence Shahwaiz is given the responsibility of all. In his office works a very decent girl called Afreen played wonderfully by Sana Javed who belongs to a humble background and is working to support her family.
A confident girl one thing which we loved about Afreen is the fact that she does not tolerate any nonsense and every time Shahwaiz makes a pass at her she makes sure he knows that she is not interested in him at all. But he takes this as a challenge and we are sure in the coming episodes he is not going to back off and will make Afreen's live a living hell.
With the scenes between Sana and Imran the best, the two powerful actors plus the story are our main reasons for watching the drama which sees Imran Abbas play such a character like Shahwaiz with perfection. Ali Ansari and Kiran Haq along with Qavi Khan are also part of the drama and along with the two main leads we looking forward to watching the rest of the actors too in the coming weeks.
So with a powerful first episode with a leading lady who is not afraid to speak her mind, we look forward to watching Dar Khuda Se every Tuesday night at 8 pm only on Geo TV.