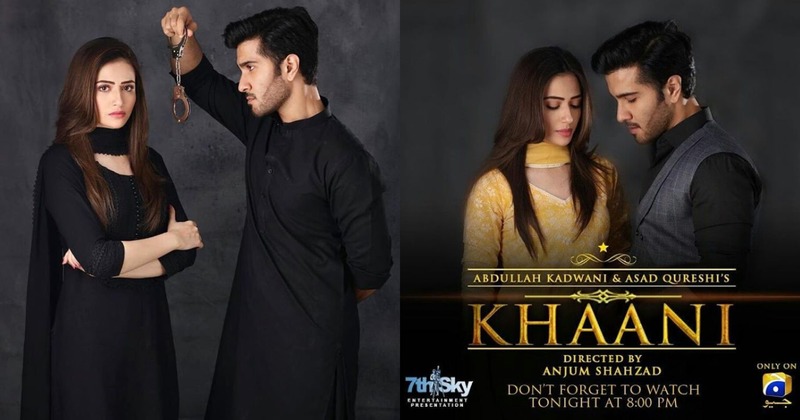 Drama serial Khaani sweeps off other dramas by getting nominated in 6 different categories in Lux Style Awards 2019...

There are few works of popular art that truly have an everlasting impact on the audience, but Khaani was not only hard to pigeonhole, it was also hard to forget. The 2017 Pakistani drama serial produced under the banner of 7th Sky Entertainment and the dynamic duo Abdullah Kadwani and Asad Qureshi definitely left a mark upon the audience for its unique storyline. Written by Asma Nabeel, the drama was a radical exercise in subjectivity, inviting the audience to experience the sometimes-surreal perspectives of love, power, spirituality, and crime.
Supporting an ensemble cast, Khaani starred Feroze Khan as Mir Hadi and Sana Javed as Khaani. It was a stroke of genius for the producers to create a drama that engages directly and honestly with the mysteries of love, class and power in our society. For its brilliant tackling of themes and portrayal of protagonists and antagonist, Khaani has managed to land 6 nominations in Lux Style Awards 2019, withholding its position as the top-rated drama of the season.
The nominations include Best TV Play, Best TV Actor, Best TV Actress, Best Original Soundtrack, Best TV Play Director, and Best TV Writer. Carrying an armload of award nominations, Khaani managed to tick all the boxes for an entertainment packed drama that had everyone hooked till the very last episode.
Read: HIP Reviews 'Dil Kya Kare' Episode 26: Feroze Khan is Splendid as Armaan!
With some of the most winning characters on television played by Feroze Khan and Sana Javed, their chemistry was top notch throughout the screening of the drama. The brilliant direction by Anjum Shehzad managed to bring out the best of the promising script.
All in all, Khaani was an absorbing, insightful, and unusual take on some prominent themes that have been portrayed stereotypically everywhere, and for that, it deserves all the awards and appreciation!