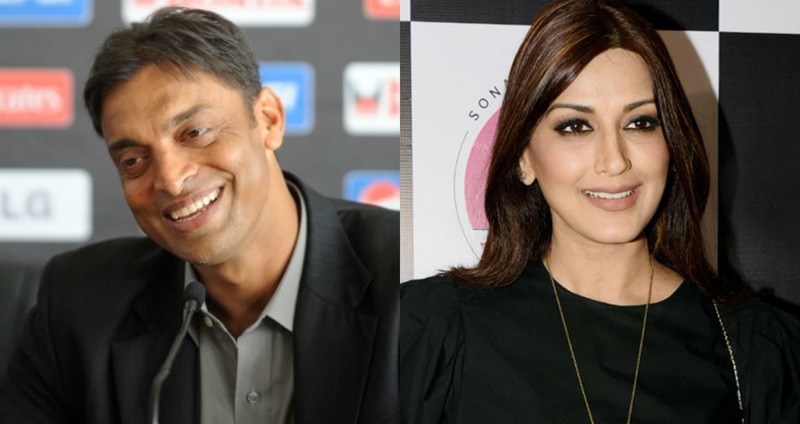 Shoaib had no choice but to tackle the issue especially when rumors spread that he wanted to kidnap the actress too!
Social media is a weird world at times as it highlights stories which are not based on the truth at all but spread like wildfire as has been the case with former cricketer Shoaib Akhtar about whom rumours began to surface that he was madly in love with the Bollywood star Sonali Bendre and carried a picture of her in his wallet and wanted to kidnap her too!
Quite strange we know hence to set the record straight, Akhtar who is quite vocal on social media now took to his youtube channel to set the record straight once and for all where he said,
"Till date I have never even met Sonali, I have seen her in films but I have never been a fan of hers but yes when I heard she was diagnosed with cancer and the fight which she put up to tackle her illness it was than did I did begin to admire her courage as she sent out a positive message for all those women fighting this battle".
Read: Shoaib Akhtar Defends Shahid Afridi's Statement in His Book!
With Shoaib very upset with the rumours being spread about him which also includes him wanting to marry the Indian actress Dia Mirza, Akhtar in very strong words condemned all those who were using his name for cheap publicity and requested all to refrain from spreading baseless stories.
Well with that out of the way we are glad that Shoaib Akhtar took the time out to end the rumours surrounding his love life as we agree 100% with him that one should refrain from spreading rumours especially when it involves people who are happily married to other individuals.