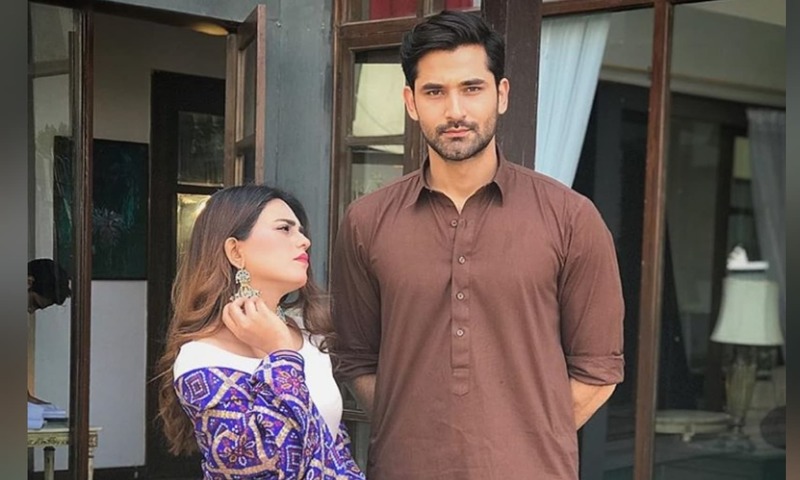 Revolving around the life of Ayesha, Mera Rab Waris is a serial based on faith, love, and trust. Having a talented cast, skilled director and strong storyline the serial has captured our attention with its uniqueness. Having Madiha Imam and Danish Taimoor in the pivotal roles, playing Ayesha and Harris respectively, the serial is themed on a religious girl Ayesha, who gets married in a liberal household on the insistence of Harris and his father which resulted in loathing towards Ayesha from his mother and sister, but Ayesha with her loving nature till yet is able to win Nimra's heart.
In the recent episodes, we saw a thrilling twist of Nimra falling for Faizy, who is still in the trauma of Ayesha's wedding.
Read: HIP Reviews Mera Rab Waris Episode 22: Anamta Qureshi Outshone Every One with her Strong Performance
The last night episode was based more on the heartbroken lover, Faizy. The episode also had the rare Faizy – Nimra scenes in it. The dialogues by Jahanzeb Qamar, be it of Ayesha and Nimra conversation or of Nimra and Faizy on the phone call were deep, hitting you right in the feels. The episode also featured the phenomenal chemistry of the lead couple.
Talking about acting performance, Mirza Zain Baig was the star of the show, he seems flawless as the heartbroken lover, the beau who still respects and admire Ayesha. Mirza's expressions have given the life in the character of Faizy.
Madiha Imam is adoring as Ayesha with her naïve looks while the Anamta Qureshi has perfectly adjusted in the evolving role of Nimra.
Will Ayesha ever get a hint of Faizy's love for her? Ayla with her wicked plan will come in between Ayesha and Harris? Will Ayesha win her mother-in-law's heart? all this unfolds in upcoming episodes of Mera Rab Waris every Thursday at 8 pm, only on Geo Entertainment.