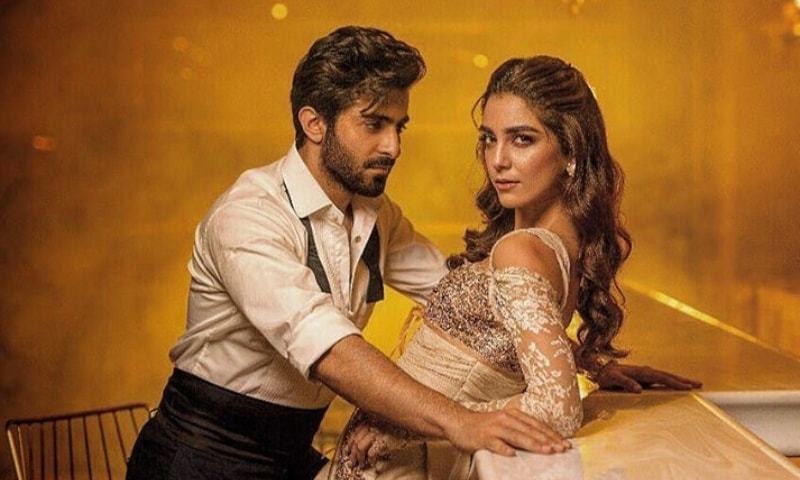 Where Shehryar Munawar and Maya Ali make a gorgeous couple it is Zara Noor Abbas who impresses with her acting skills.
One movie which has had us looking forward to it for some time is the Shehryar Munawar and Maya Ali starrer Paray Hut Love which will also see Ahmed Ali Butt and Zara Noor Abbas in the lead. Directed by Asim Raza, yesterday the trailer of the film released and all we could say by the end of it was how stunning everything and everyone looked in each frame.
Produced by Asim Raza and Shehryar Munawar , the trailer worked in our eyes as it succeeded in making you look forward to watching it on the big screen with its beautiful locations as well as colors and of course Mahira Khans dance to a classical song is what we honestly can't wait to see soon not to forget the special appearance by the dashing Fawad Khan.
Read: Fawad Khan to do a special appearance in Parey Hut Love
But if you look at the snippets of the story than that we felt has nothing new to offer as it is a romance based movie and where we agree that Shehryar is indeed a good looking star a diverse actor is something he is not and that was quite visible in the scene where he is upset with Maya's character when he discovers that she is already engaged and misread too much in to their relationship .
Coming towards other actors , Ahmad Ali Butt is doing what he does best and that is comedy whereas what little we saw of Zara in the trailer well she is an impressive actress, her facial expressions were top notch and we personally feel she is going to go a long way indeed in the world of both films and television .
Talking about Maya Ali, she looks the part and plays it well but did she leave us in awe? Well no not in the trailer at least but how will she fare up in the complete movie is what we will have to wait and see till Eid ul Azha arrives.
The musical score by Azaan Sami Khan is not disappointing at all and each song which we got to hear has already made us want to hear the complete versions asap.
So a visually stunning trailer , we hope the complete movie is a treat and the story is narrated in an interesting manner because at the end of the day that is what really counts and no appearances by even Mahira Khan or Fawad Khan can help in making a film a hit if the dialogues are not executed well.