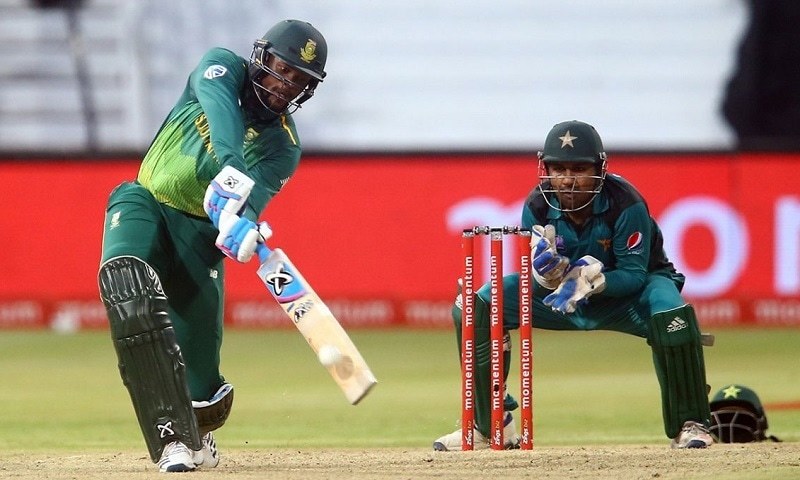 Arguably only South Africa has had the worst campaign than Pakistan...

South Africa, arguably have had a poorer World Cup than Pakistan. Their only win has come against the lowest ranked in the tournament, while their washout came when their top order had missed fired. While Pakistan did came against the top ranked side, and they would have fancied their chances against Sri Lanka But the feel of both camps looks one of desperation and despair. Pakistani players have public abuse and ridicule, led by a vociferous pack of ex-players. For the South Africans, the ghost of AB De Villiers looms larger with every defeat. Its quite impossible to say which team needs a win more.
Read: Mohsin Khan Resigns as Chief of Cricket Committee!
Pakistan, some would stress. Because if they can go on a miraculous run as they are very much capable of, there are possibilities of them finishing in the top 4. For South Africa, it looks a lot tougher. Both teams can look to the past for some inspiration. South Africa beat Pakistan 3-2 in the ODI series at home recently. While Pakistan earned a memorable victory over South Africa in 2015 World Cup on the back of an enterprising 49 as an opener by Sarfaraz. Under his leadership, they also beat a much stronger England side in a test match in 2018.
South Africa has struggled with injuries and kolpaks, failing to find players for specific roles. Pakistan squad covers most basic but the final 11 selection has certainly been questionable. Both teams have backed themselves into a corner. One is likely to have temporary relief, who will it be?