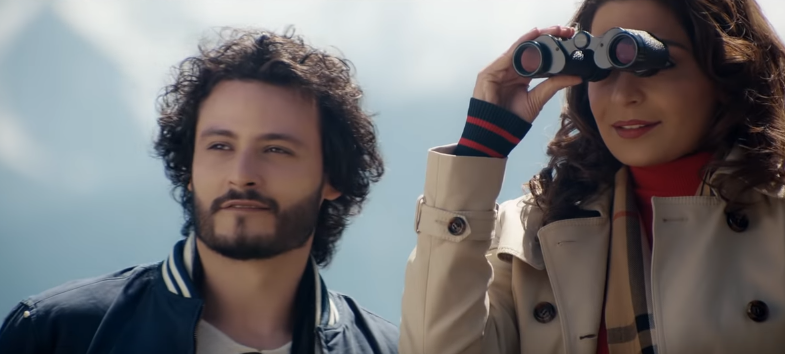 Meera and Osman Khalid Butt are Finally Seen Together in the Song 'Ik Tu' from the film Baaji!

We won't be wrong if we say Baaji is the most awaited movie of the year 2019! Baaji is all set to hit the big screens on 28th June; that is the coming weekend. Predictions are up high that it is going to be a big opening at the Box Office. Just when the fans are too excited for the movie to be released, the songs of the movie are creating a much greater hype.
Read: Is 'Gangster Guriya' a By-Product of Bollywood Songs?
The music tracks seem to be quite interesting from the film Baaji. The last three songs naming Khailti Kali, Badlaan and Gangster Guriya have received words of appreciation whereas critics have trolled Mehwish Hayat for her special appearance in Gangster Guriya.
Ik Tu, another music video from the film Baaji is out now. The vocals are provided by the very talented Zeb Bangash and the song is composed by Shahzad Ali. The beautiful lyrics are by Shakeel Sohail and they go very well with the theme of the song.
Coming towards the iconic music video... the scenes are shot at the Northern Areas of Pakistan and they sure are breathtaking! The much-awaited duo of Osman Khalid Butt and Meera are finally seen together and the chemistry seems to fine. Halfway through the video, Meera is seen dancing in a yellow Saree and the scene is pretty much out of Bollywood. An exact same scene between Ranbir Kapoor and Anushka Sharma was present in the movie Ae Dil Hai Mushkil! Have a look: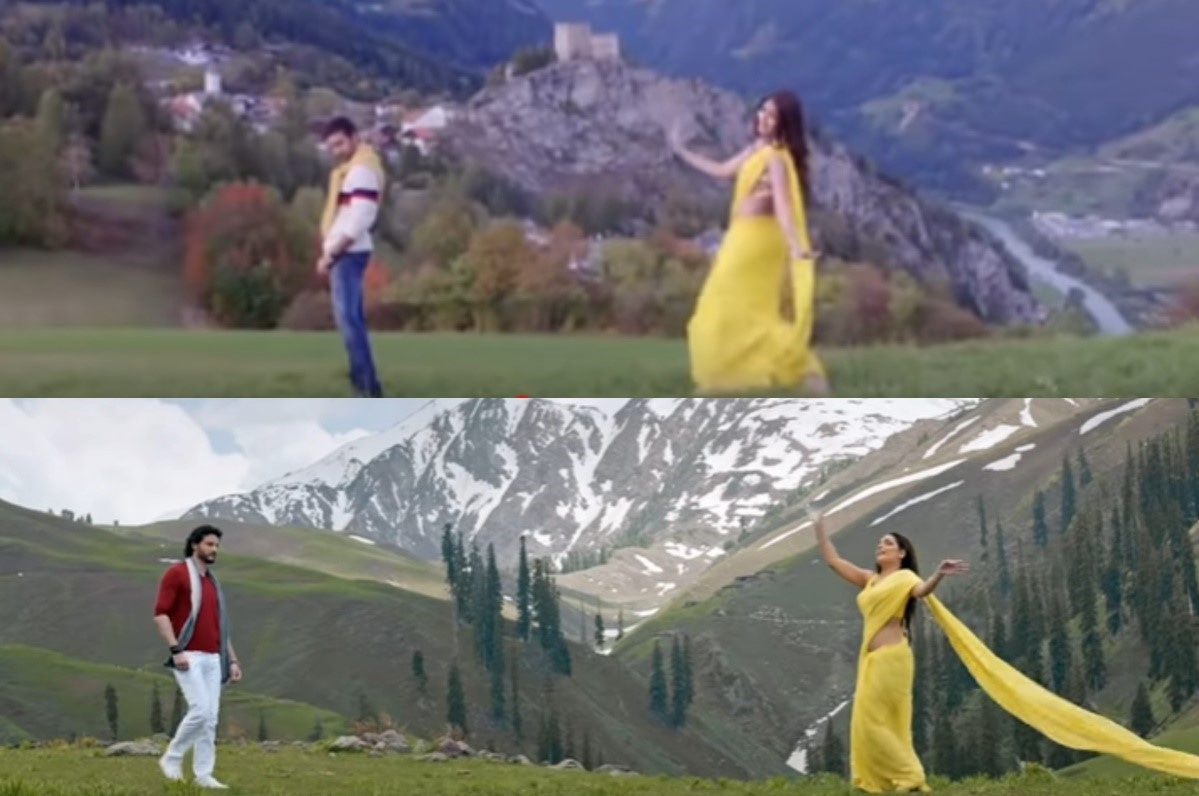 Well, is it same or is it same?!
The choreography is by Nigah Hussain and he sure has done a good job. Overall the video is beautifully shot but honestly, the dance in yellow saree is a bit cringe-worthy.
It is exciting to see the Osman and Meera together but we cannot make much about the story yet. So we're guessing you have to see the film to know the real story!