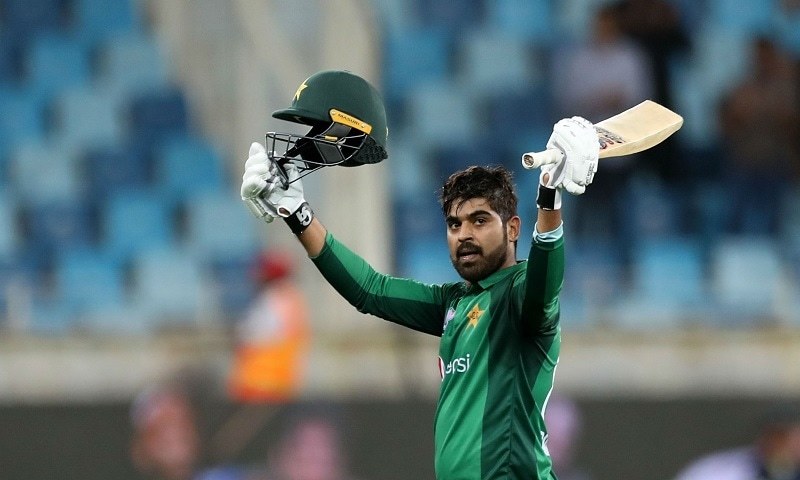 The left-hander played the innings of his short international career...

Imagine you a human being drowning. Scratch that. Imagine a child drowning. Now imagine people are hurling abuse at you for being the one nearest and letting the child drown. No one wants to ask what was the child doing near deep waters, not why there was no railing and why there aren't lifeguards. You freeze at the moment. Then suddenly a friend of your calmly walks past you jump in the water, saves the child, takes off shirt and asks you what's for lunch.
Pakistan isn't 'safe' yet. Cricket is not nearly as important as life and death. But somehow that analogy fits. It's not that Pakistan won, it's that we won so comfortably despite being so unhinged in the field. The partnership between Babar Azam who was clearly struggling was rhythm and Haris who had an abundance of it, took the game away from South Africa.
Read: Wounded Teams Set to Fight For Survival in World Cup 2019!
It wasn't a Gayle like innings where he waited for the lesser bowlers to attack. It wasn't an Afridi knock. Nor it was a gritty Misbah ul Haq like innings. This was different and special. We usually see such innings in spurts from Babar Azam but, he either gets out too early or is restrained by the match situation to bat time. Haris, on the other hand, had no such restrictions. He was playing like a man who had new found freedom. As if, you have pushed others ahead on seniority, now let me show how it's done.
He played another knock against New Zealand last year in UAE. The 59 balls 60 came against the same 4 fast men, he is likely to face up in the next game. In that match, Ferguson picked up a five-wicket haul, including Haris. But Pakistan reached 279 and picked up an early wicket before rain intervened. Pakistan would again look to Haris, to play a similar inning, perhaps now at number 4.