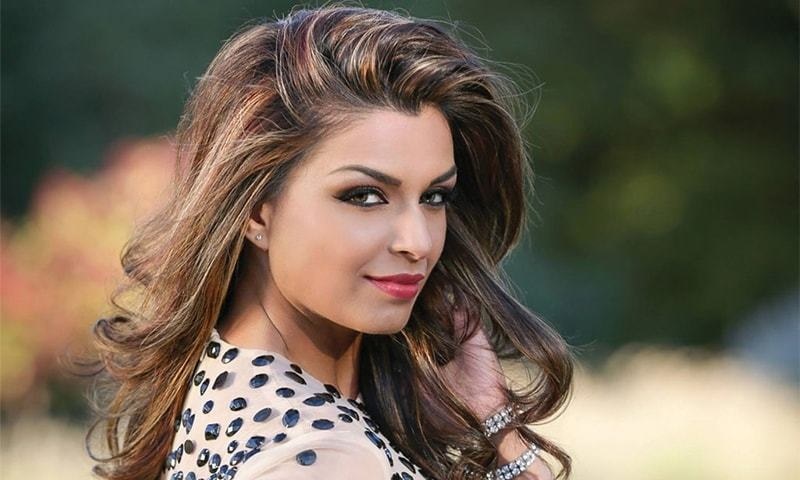 The very exciting star shared the news on social media as she received the honor from the UN Ambassador Maleeha Lodhi...

Having had not a very successful debut in the world of Pakistani films with Chain Aye Na opposite Shahroz Sabzwari, Sarish Khan is none the less a beautiful face and a wonderful soul who belongs to the lineage of the extremely talented Sabiha Khanum and Santosh Kumar. A lawyer, an activist as well as an actor Sarish resides in America where she recently received a special award by non-other than Doctor Maleeha Lodhi.
Yes guys with the news revealed by the star herself on social media, Sarish wrote,
'Last night I received an award for my contribution to the Pakistani-American community, presented by the honourable UN Ambassador Maleeha Lodhi'
Read: Sarish Khan becomes the first Pakistani model to walk the ramp at New York Fashion Week
Adding further she wrote,
'I was very pleased to be a nominee, but I felt a bit guilty accepting the award as I haven't been as active this year with my women empowerment work as I have been in the past. I have spent much of this year focusing on my legal work, passing the NY Bar Exam, and nurturing my creative ambitions'
Beauty with brains, Sarish also shared a very important message for all women as she said,
'I was reminded last night that empowerment doesn't always mean putting yourself and your ambitions on the back burner. It doesn't mean that you have to spend every waking hour serving others. It's okay to take time to yourself, to improve your skills, and make gains for yourself so you're in a better position to give back to people'.
With us loving the positive message by Sarish, we at the HIP are thrilled for her and would like to congratulate her on receiving such a wonderful honour and we hope to see her win such appreciation in the future too.