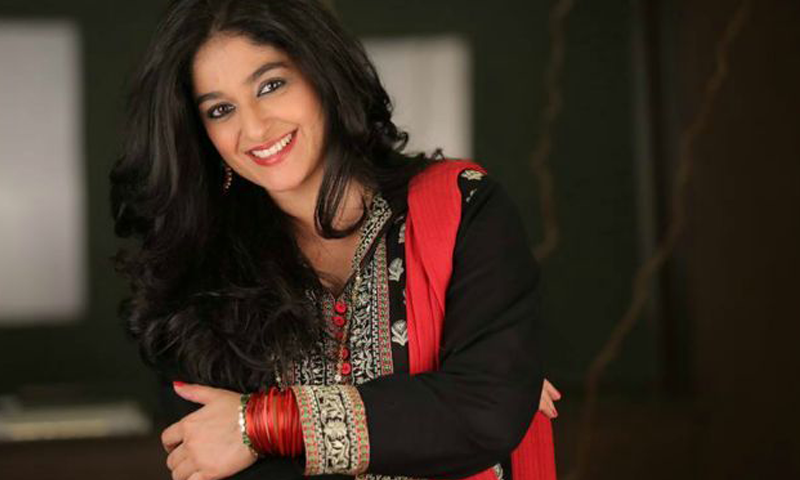 'When Veer Zaara was offered to me I was at a crossroad in my life' revealed the much-loved actress in a talk show.

One of the most respected and versatile actresses of the world of entertainment happens to be Nadia Jamil who has always stolen everyone's heart with her stellar performances in every project she has decided to be a part of. A dedicated mother and a voice for those in dire need of help as well as standing up for sexually assaulted victims, Nadia in a talk show with Samina Peerzada recently revealed how she was offered the role of a lawyer played by Rani Mukherjee in Yash Chopra Veer Zaara which she refused!
Now we know you may be just as shocked at her decision as us but her reason for not agreeing to do the role is, in fact, a very sweet one as she said,
'When Veer Zaara was offered to me I was at a crossroad in my life as I had to choose between my son Raqae who was two months old and acting in a film'.
Read: Nadia Jamil's Upcoming Play Damsaa to Highlight a Sensitive Social Issue
With Nadia's mother urging her to accept the role of a lifetime and even offering to accompany the actress to India so she could look after Raqae herself, Nadia did not budge as she further said,
'It was a conscious decision not to do the film as I thought to myself that if I get hooked to this then what will become of my son who was so tiny at that time '.
Calling herself a highly unambitious actress and just plain lucky to have worked with great directors and producers in Pakistan we, on the other hand, feel that she is a dynamic lady who has faced so much in her life with grace and dignity.
Now where we also wished she had been a part of the Shahrukh Khan and Preity Zinta starrer Veer Zaara right there the path she took was a good one as the role of being a mother is the most rewarding one at the end of the day.