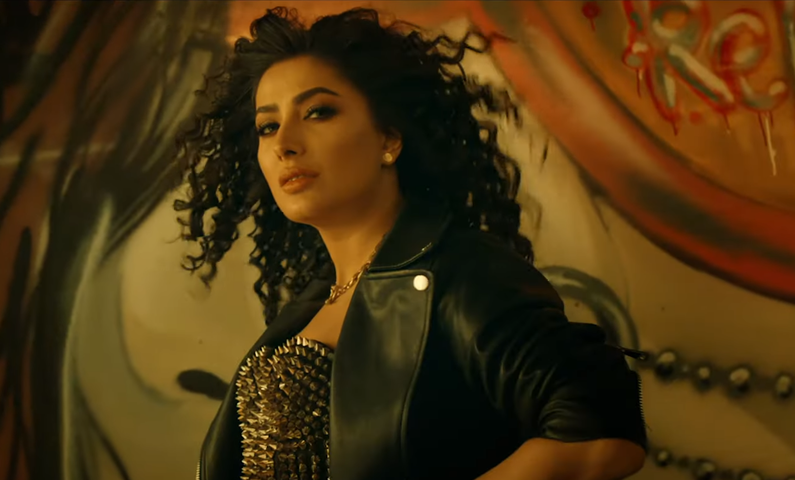 A YouTuber, Nadir Chen Siddiqui came forward with a 20-minute long video and prompted his followers to ban the song...
When a dance number called Gansgter Guriya from the upcoming film, Baaji, came out earlier this week, Pakistanis had a meltdown on social media. Mehwish Hayat, one of the most fearless actresses in Pakistan, stuns and dazzles everyone with her dance moves in the song. However, she had to face a major backlash and received hate comments. From calling her names to 'this is not our culture' brigade, everyone participated in this rant against Mehwish Hayat and the song.
On YouTuber, Nadir Chen Siddiqui aka Chen-K came forward with a 20-minute long video and prompted his followers to ban the song as well as the film, Baaji. The #BoycottBaaji, #Banitemsong and #QaumTabahHai have been trending on YouTube and Twitter. Although he went on and on about how item songs have destroyed our culture, Chen-K, very generously, keeps telling his followers to not hate or abuse Mehwish Hayat. His purpose is to boycott the film itself so that the producers think twice before investing their money in item songs.
After facing backlash, Mehwish Hayat expressed her thoughts in a tweet, stating that to do these dance numbers is her choice and her job as an actress and performer. Furthermore, she said that as a woman, she finds her work empowering as dance is the purest form of art.
Mehwish shared a video clip of Madonna from Billboard Women in Music event in 2016 where she expresses her thoughts on being criticized by fellow feminist women. In the video, Madonna declares herself to be a different kind of a feminist, a bad feminist. By sharing this clip, Mehwish Hayat makes her views about the backlash very clear.
While everyone is entitled to their opinion, the hypocrisy of Pakistani people is exhausting. It seems that the problem is not with item songs as we have been dancing to the tunes of 'Munni Badnaam Hui' and 'Sheela ki Jawani' since forever. The problem, according to people, lies in 'Pakistani' item songs as we are the land of pure and it hurts our fragile egos to see an adult woman dancing to a song by her own choice.