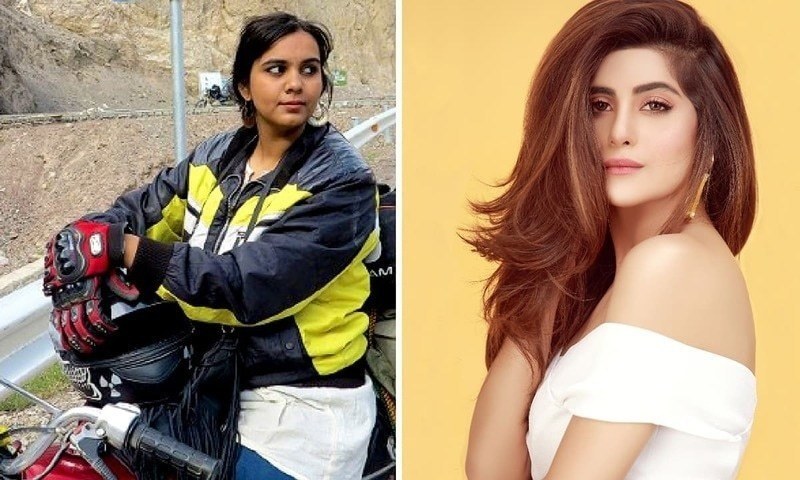 'I cannot even express my joy. I just don't know what to say. This is unbelievable'- wrote the thrilled Zenith Irfan.

Last year saw the release of the Sohai Ali Abro starrer The Motorcycle Girl which was based on the true-life story of the boundary-breaking Zenith Irfan who set off on her motorcycle at the age of 20 to conquer the highlands of northern Pakistan. With the movie has received a lot of love from the critics but not much from the box office, it also wooed the digital world by streaming on Iflix and now is all set to be showcased at the prestigious Stanford University Next Month!
Yes guys with the news shared by Zenith herself, we for one are very excited for her as well as Sohai and the director of her biopic Adnan Sarwar as all worked very hard in making an intelligent film.
Read: HIP Reviews: The Motorcycle Girl; Meri Motorcycle Meri Merzi!
With Zenith announcing the news on her social media she wrote,
'I AM CRYING WITH HAPPINESS RIGHT NOW, Stanford University is showcasing my biopic. My life story this July. This is huge. This is big news. I cannot even express my joy. I just don't know what to say. This is unbelievable'.
The film is, in fact, part of the annual Stanford Global Studies Summer Film Festival running most Wednesdays from June 19 to September 4 and this year's festival features 10 films from around the world that focus on the theme "Earth: Habitat for All."
With The Motorcycle Girl showing on July 31, 2019, we would like to congratulate everyone associated with the film as it is indeed a huge honour and we sincerely hope that it leaves the audiences completely mesmerized by it as it deserves every accolade which comes it's a way.