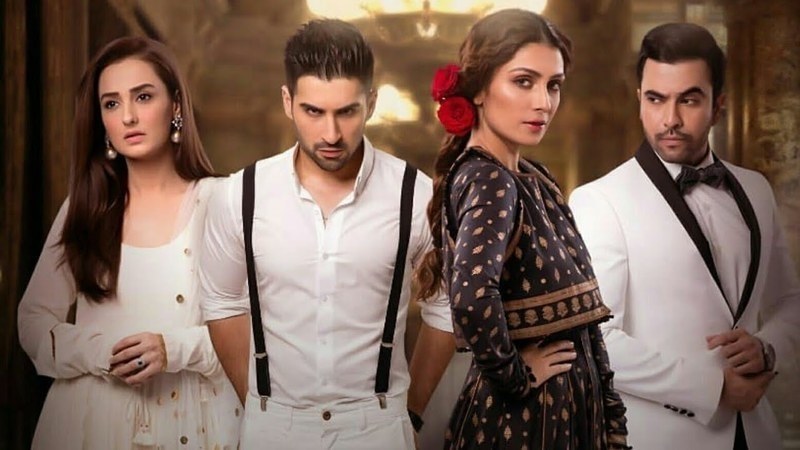 With the drama engulfed in many twists, Butt stands out in each and every scene he is a part of much to our delight...

For any play to be a success it is essential that the script is well thought of and characters are developed well. With a stellar cast on board the drama Yaariyan which includes the likes of Ayeza Khan, Junaid Khan, Muneeb Butt, and Momal Sheikh, we are glad to see it develop nicely week after week as it shows how two sisters belonging to the same parents can be so different from all angles.
Written by Samina Aijaz, Yaariyan has entered its 12th week and with the complications arising between the leading four characters the drama is keeping us hooked to it as we sit and wait to see when will Zoobia stop ruining Sadia's life and own up to the fact that she lied about her sister and her boyfriend Umair being in love just to save her neck when she saw her parents coming in the house.
Read: HIP Reviews 'Yaariyan' Episode 8: Momal Sheikh's Most Defining Performance
So a conniving plot where Ayeza is seen as a negative character in the form of Zoobia , last night our heart went out to Sadia who now has to bear the fact that her once husband Ahmer played by Junaid to whom she was nikahfied is now marrying Zoobia and at the time when he should have tried to find the truth out about her and Umair (Muneeb Butt) he assumed the worst and decided to give her a divorce without giving her any chance to explain herself!
With Umair still not accepting of the fact that he and Sadia did sleep together one night when he was drunk , he thinks that the child which Sadia is carrying, in fact, belongs to Ahmer despite her saying that the two never ever crossed the limit but by now her life is so upside down that honestly we feel bad for her and hope that someone at least tries to stand up for Sadia.
Zoobia, on the other hand, is still in love with Umair and vice versa but how are they all going to get out of this sticky situation is what is making us stay glued to our screens every night like last night Umair tells Sadia to let the truth be out so they both could carry on with their lives separately and this nightmare could be over as all he wanted to do was spend his life with Zoobia and not her.
Talking about the performances, well we were quite impressed by Mariyam Nafees too who plays Sumbul and happens to be Umairs sister as the actress carried each scene very naturally and proved that she is someone who should be given more important roles in plays as she can do complete justice to them easily. Muneeb Butt plays Umair with perfect conviction and since he is such a natural actor, each character he plays becomes him and that is why he stands out more in every project he is a part of.
Junaid Khan and Ayeza Khan are a delight to watch but we just hope that Ahmar would stop playing the victim and actually try to figure out that how could a decent girl like Sadia betray him in the first place when he knew that she only had eyes for him.
With plenty still left to unfold in Yaariyan, don't forget to watch the play every Friday night at 8 pm only on Geo TV!