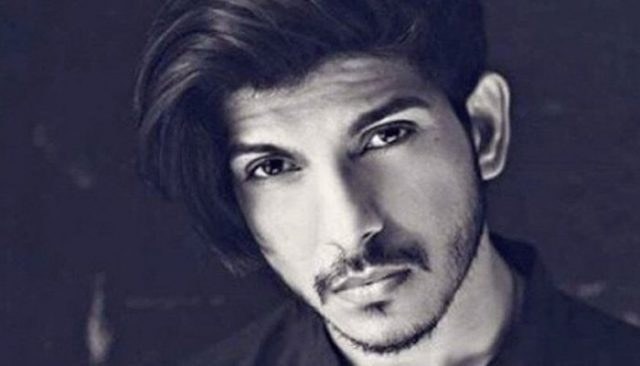 The very multi-talented, Mohsin Abbas Haider has good news for his fans...

The very multi-talented, Mohsin Abbas Haider has good news for his fans – he has two singles in "the pipeline".
When HIP got into touch with him, he let us know that "one is a Punjabi Sufi number. And the other is an Urdu single, which I have high expectations of. I believe it can become our next wedding anthem," he said, laughing. "However, these will take time, since we are still working on their audio and videos. And I have to manage my time schedules accordingly too, "he added further.
When asked about who the songwriter and composer is, he revealed that he himself has written and composed both the songs.
Read: Mohsin Abbas Haider is Back with a Soul-Stirring Naat
HIP wanted to know how these were going to be different from his previous numbers, to which he replied, "There was 'Udi Jaan' and then, 'Dhola' followed by a few numbers for some movies, and most recently, 'Na Ja'. Most of these were romantic songs. 'Na Ja' in particular was a short, sweet story of meeting and separation.
'Now the songs that I'm working on, the first one is Sufi… but a romantic Sufi song. It's a Punjabi ballad that you can relate to anyone, be it God or your mother or anyone you hold dear.
'The second one, is a pure shadi, pure dancing number. It's a song which I feel I will be crazily dancing in my self when I make the video. I would love to dance on it!" he ended, exclaiming, showing what joy this second number will bring to all those who love moving to the groove.
But while these two songs are still in the pipeline, we can still enjoy the recent movie that Mohsin Abbas Haider has starred in – "Baaji". Just released on the 28th, the movie is receiving a massively positive response.
We, at HIP, wish this star further success on all his future projects.