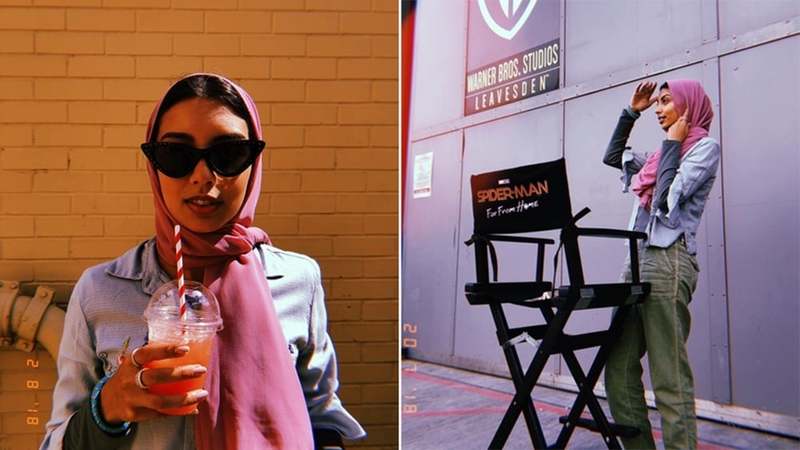 Pakistani-British actress Zoha Rahman is playing the first ever Hijaabi character is Marvel movie's blockbuster Spiderman; Far from home. Zoha plays the role of peter parker's hijaab wielding Muslim friend in the movie.
Zoha Rahman believes that Muslim identity is used as an agenda in the media [Courtesy: Aljazeera]. After the first trailer of the movie was out, the fans were quick to notice the hijabi character. In several Hollywood movies, Muslims are always shown as radical and stereotyped as villains from middle eastern countries. Therefore, a character so close as peter parker's friend itself, wearing hijaab is a big deal for sure which lead to a social media frenzy.
The British actress, who immigrated to the UK with family, was studied law before landing into the career of fashion and acting. Surely it was a risky decision to change careers halfway through her masters, but it paid off well. Zoha then, have been offered several high profile campaigns that include Qatar Airways, Fifa Worldcup and Marvel blockbuster Spiderman itself. This brown girl from Pakistan is surely going to places. Way to go girl. We wish you all the good luck.