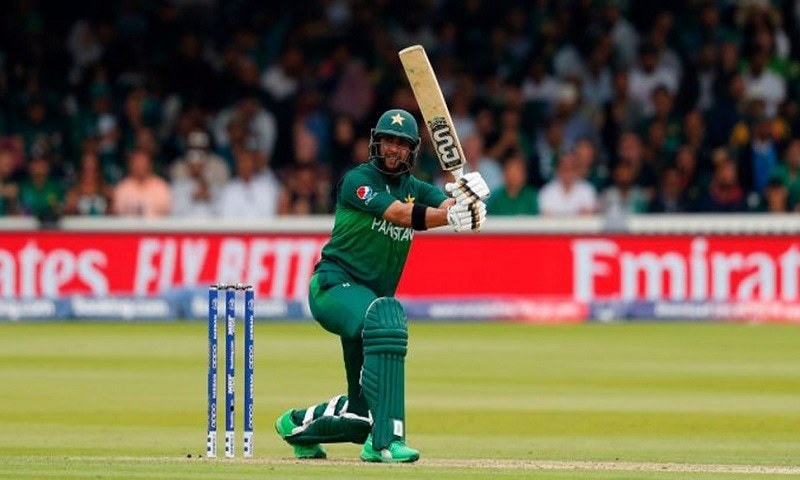 Wahab Riaz provided the final touches but it was Imad who took Pakistan ashore

There is 'the Afridi' way. You go hit out and more often than not you fail. Then there is the Dhoni way, you take the game deep and see if the opposition is up for a contest. In case of Dhoni, apart from the last year or so, he pulled a rabbit out of the hat, most times.
Imad Wasim is no MS Dhoni. Dhoni, is a great of the game. Imad, with all due respect, is a bit part all-rounder. There is no comparison. But Imad yesterday was thinking like Dhoni. Respecting the game by being 'defensive' against better bowlers. Rashid Khans and Mujeebs were lethal on that wicket. Imad understood that it was better to try and play them out. If you look at the initial part of the innings, it was ugly. He wasn't reading them of their hands nor was he reading the ball off the wicket. It was an almighty struggle. All made worse by two suicidal runouts.
Read: Can Pakistan Nullify the Afghan Spin Threat?
Yet he believes that if he stays in, he can pull this off again the 'lesser bowlers'. Afghanistan is a bowler short, with Hamid Hassan's injury. So either Samiullah Shinwari or Gulbadin Naib will cover his overs. Shinwari bowls the 45th over and concedes just two runs. Yet, Naib determined to 'lead-from-the-front', takes responsibility. Some would call it a tactical error. Would Pakistan had played Shinwari differently? He bowled 8 overs for 32, and dropped catch against possibly Pakistan's most secure batsman on the day, Sarfaraz. Naib, had gone for 47 in his 8. Yet the captain wants to fix his muscles.
It's suddenly changed now, the equation. Wahab comes in; broken finger and all. Rashid Khan overpitches, is drilled through extra cover. Next over, he overcooks the googlies and travels for 87 metres. The match is settled.
It was courageous to play out the initial overs of Mujeeb and Rashid. Social media 'lan-tan' had already begun. But Imad believed in his ability, which has improved significantly with his off side game now as strong as his leg side hitting. The hard yards, he has put in trying to improve hitting through mid-off, and the coverage area is paying off. This wasn't a one-off, Imad has been hitting those areas for more than 6 months now. No longer is he a one trick pony. And that has kept Pakistan in the tournament. It's kept the World Cup dream alive!