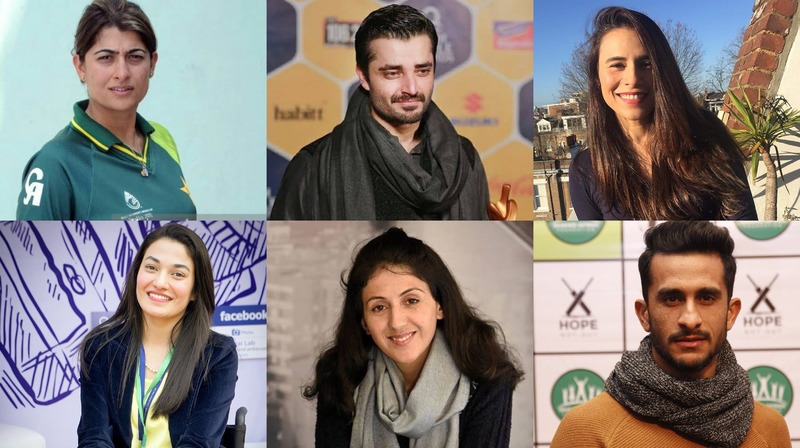 'Honoured To Be A Part' tweeted Mahira Khan and many others showing gratitude on becoming a part of YCP...

The part of being a celebrity or a Social person who has an impact is not just limited to being social and appearing in all the parties but rather utilizing that fame to benefit others or simply create awareness on matters which are important. With Mahira Khan, Hamza Ali Abbasi, Zoe Vicajji, and Hasan Ali utilizing their success for a better purpose, we are thrilled that they are the part of the first-ever National Youth Council of Pakistan.
With the news shared by Mahira herself, she was thrilled to be included in this organization as she wrote,
'Honoured to be a part of the first-ever National Youth Council of Pakistan. Thank you, Imran Khan, PTI, let's do this'.
Read: Hamza Ali Abbasi taught Mahira Khan Punjabi for The Legend Of Maula Jatt
With Prime Minister Imran Khan has formally approved the launch of 33-member National Youth Council (NYC) for the uplift of the youth of the country, besides Mahira and Hamza the team also includes prominent figures like Sana Mir, Samina Baig and Muniba Mazari to name a few.
Cricketer Sana Mir shared how she was excited to work for the betterment of the country
Muniba Mazari shared the news on Twitter, sharing her gratitude on social media.
Cricketer Hasan Ali also uploaded a little video thanking the PM Imran Khan and promising to deliver his best
So what is the purpose of this council? Well, it has been formed to ensure the active participation of young professionals in national development as it is a devised scheme to economically empower the youth who have been deprived of better livelihood and income opportunities.
With us personally loving the initiative we are sure that our celebrities will not disappoint and will play a positive role model for the youth of this country and encourage them to reach their full potential with ease.