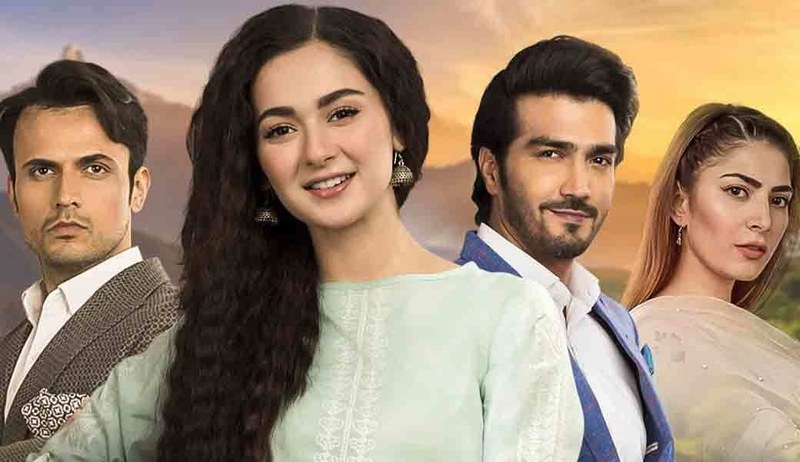 An over-inflated ego (Anaa) ruins relationships and keeps people from accepting their true feelings for each other....
An over-inflated ego Anaa ruins relationships and keeps people from accepting their true feelings for each other. It makes it difficult for even the most intelligent individuals to make the right choices and most importantly makes it impossible for people to forgive and move on.
Read: HIP Reviews 'Anaa' Episode 17: Hania Aamir's Astounding Portrayal as a Fearless Daneen!
We are into the 20th week of the all-time favourite Anaa and its story is getting more intriguing with each passing week. Written by Sameera Fazal, what makes this drama unique is that each character is complex and grey which make them more relatable to real-life.
As Daneen also admitted her love publically for Areesh and this becomes a problem for her because she has to face all these consequences alone, plus she is also not willing to leave Areesh, where Areesh has fallen in love for his wife.
Nazia found out a picture of Nashwa with another man from Daneen's phone and she is not willing to delete that, because Ghazanfar is adamant to get her married to Altamash, since Aania is pregnant and Altamash is developing feelings for Izza, the brother-sister duo is in trouble.
Where Areesh who was being closer Aania, found out the reality of Aania's secret and confronted her. Aania told the situation to Daadi sahab, but Daadi sahab reveals that she knows the reality already, the picture that Nazia sent, got viral and Aania fears that her secret is out to Areesh! in the last episodes we found out that the house-maid passed information to Nazia and she used them against the whole family. Nazia meets Areesh and told her how hard is it for Daneen to live there with Saif and tell her that he should go and help Daneen!
Daadi sahab is doubting that Nazia is behind all this and fears that if Ghazanfar will find this out this would be a problem for the Shamsher Nagar. The episode ended with Saif revealing that it was Nazia who came to meet Daneen...
Hania Aamir is playing her character pretty well. Her acting skills and the way she delivers her dialogues are full of expressions. Altamash and Izza's chemistry is still giving the sweet and sour vibe, where Areesh's immature acting is going pretty well.
Let's see what will Anaa has in the next episode on Sunday only on Hum TV!