Yasir Hussain again...again...and again lands himself in controversy and this time it's Mahira Khan...

We all used to love Yasir Hussain for his comic timings and his theatre portrayal, some of us may be like him even now too, but nowadays he is constantly landing himself directly into a controversy. Pick a rock perhaps and oh, there you go with Yasir quarrelling with an actor!
First, it was a transphobic comment which he blatantly passed on his social media when one of the fans commented on his picture that: 'Why don't you guys hire Actual Transgenders?', on which Yasir Hussain mocked the fan and answered: 'Matlab app ko job chahiye?'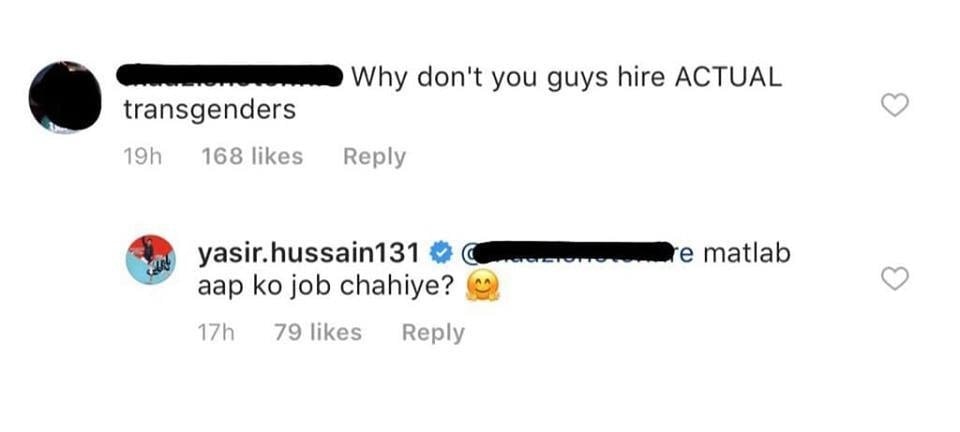 Read: Yasir Hussain in Hot Water Again For His 'Transphobic' Comment
Second, he took a dig at Hania Aamir on her opening up about her skin and acne related issues, he also mentioned in an interview with a local channel that Hania and other actors who were supporting her on the last controversy over his comments on her skins were doing this for fame.
Read: Yasir Hussain Lands Himself in a New Controversy!
And now, he took a dig at the famed superstar Mahira Khan, that has unleashed the wrath of fans after he commented that Mahira Khan "doesn't know how to act" which fumed up all the fans around.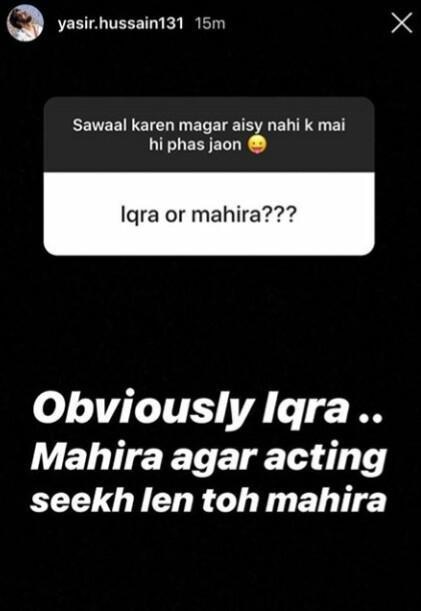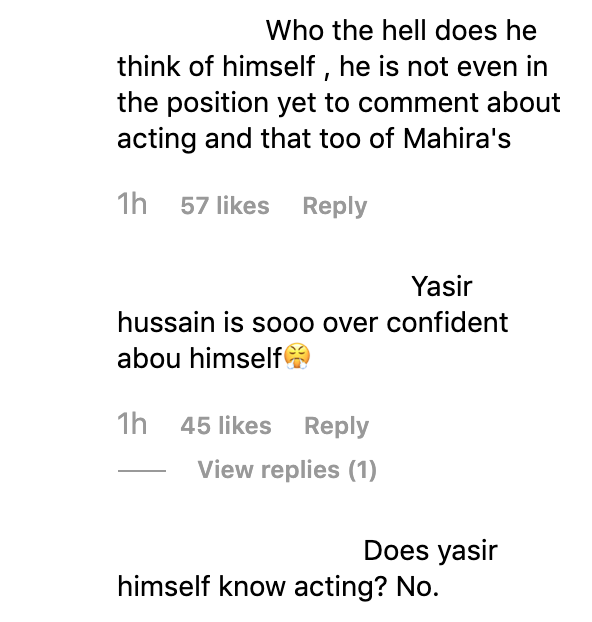 Even a few fans took Mahira's side and commented


Actors are faces of the industry and they represent us in many ways. Comedy and light entertainment are always acceptable, but a little decency and less body, profession or character shaming can go as a long run!