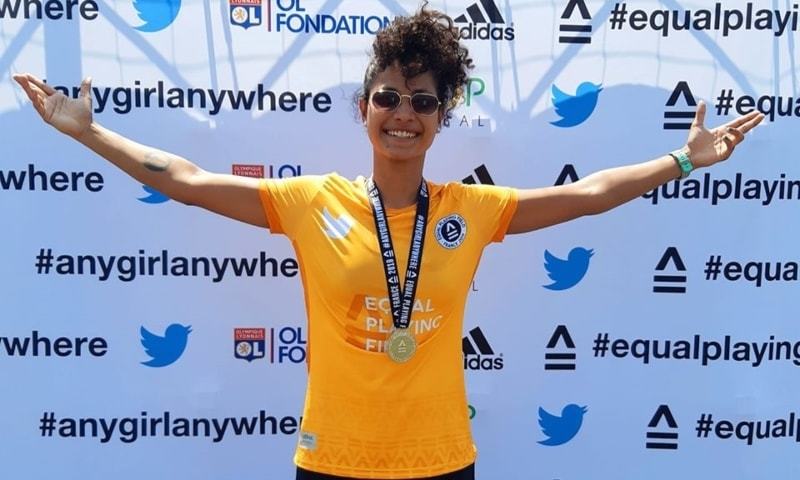 'Super exhausted but what a great experience ' shared the ace sportswoman on social media.

The world of sports is dominated by men and where we feel our women are not far behind but in fact better especially in the field of football right there we have often felt that they are not given the kind of appreciation that they deserve . So with footballer Hajra Khan who also happens to be the captain of the football team contributing four goals to the Guinness World Record match organized by EPF in France recently, we naturally were thrilled.
Being part of equal playing field, which is a non-profit initiative which challenges gender inequality in sport and promotes sports development for girls and women globally, especially in marginalised country contexts, recently completed a world record after 69 hours of continuous play with 807 players on the pitch and a score of 404 - 369 with the largest number of players to appear continuously in a 5-a-side match.
Read : Hip Interviews Hajra Khan: Strong of Body, Strong of Mind
Talking to a leading daily, Hajra said,
'It is an honour to represent Pakistan amongst 50+ countries at this event. But the message I aim to send out with these world records and achievements is far deeper - it is to get the next generation of girls to come out and play without any hesitance and resistance where they will not have to worry about their rights or inequality".
Last year, Khan had set the world record for playing in a football match at the lowest altitude in the history of the game at the Dead Sea in Jordan and with nothing coming in front of the ace footballer to slow her down we hope Hajra achieves much more in life and continues to make us immensely proud.