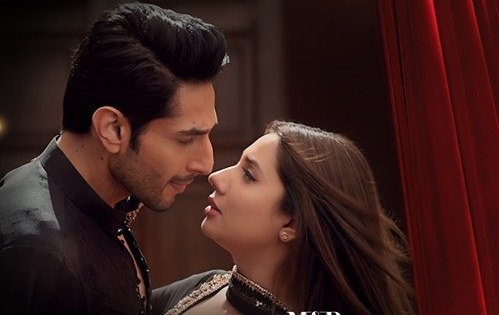 Lately, Mahira Khan has been making headlines as of late. We know that the Raees famed actress was also added as a...
Lately, Mahira Khan has been prominent in the headlines. We know that the Raees famed actress was also added as a member of the National Youth Council. And now she's back with a glimpse of her upcoming film 'Superstar'. She shares the screen with the very handsome Bilal Ashraf.
She took to her social media recently and announced the release of her movie's love song 'Bekaraan'
AND! today we got to listen to this beautiful track, before penning down my review I just couldn't stop playing it on repeat first, the song is beautifully sung by Ali Sethi and Zeb Bangash, both the singers are the definition of perfection in their own. And together they just struck the right nerves of my heart, the tunes are perfectly set according to a romantic mood.
Read: Mahira Khan and Bilal Ashraf Unveils the First Look of the Movie 'Superstar'
The lyrics are soothing and calming, what made it more perfect was the video which creates magic on screen, the latter part of the song with Ali and Zeb transitioning each other's vocals along with the lovey-dovey twirls of both the actors, the song Bekaraan becomes a perfect feel for the lovers' lot!
Watch the song here:
The song is produced by Azaan Sami Khan and Saad Sultan, the lyrics are written by Shakeel Sohail and the movie is directed by Ehtesham Uddin. The movie 'Superstar' is all set to release on Eid-ul-Azha!