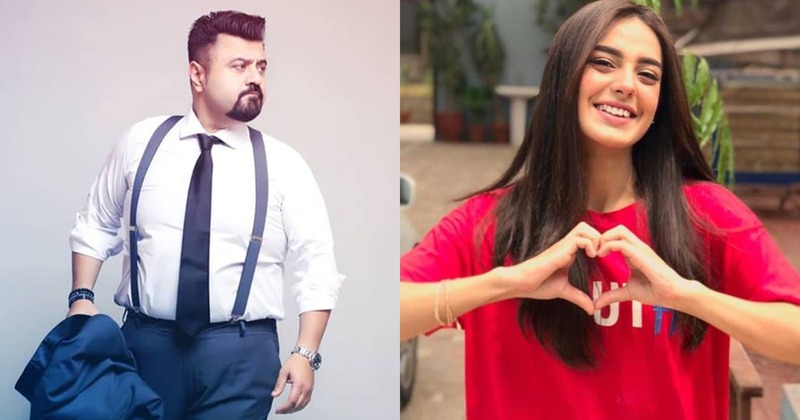 Ahmed Ali Butt will be doing a sober and serious role on the small screen with the very talented Iqra Aziz...

Whenever we ask people which current actor they feel makes them laugh from the heart and is a natural comedian than the first name which pops up is of Ahmed Ali Butt who with his film Jawaani Phir Nahi Aani proved that he is in a league of his own. A multi-talented star, he is one of the few people in the industry whose fame shows no sign of decreasing with each passing year. Now where we love him in comical roles right there we always wished to see him try his hand at serious content as well as we always felt that he would ace this too so naturally when we heard that he has indeed signed on for a new play opposite Iqra Aziz we naturally were thrilled.
Wanting to know more about the drama presently called Jhooti, we got in touch with Ahmad and this is what he shared with us,
'The drama has been penned down by Ali Moeen and will be directed by Ramish Rizvi with the production by iDream for Ary Digital'.
Read: HIP Exclusive: Ahmed Ali Butt at his Candid Best About 'Desi Kuriyan' and 'Parey Hut Love'
Talking a bit about the story, the actor, musician and host revealed,
'It is a story of a husband and a wife and I play a middle-class guy who gets married to Iqra's character who is a compulsive liar. The story is basically from Iqra's point of view as it will show that due to her lying how her relationship with her husband is effected and certain circumstances take place which my character never even imagined as he is a simple and a hard working shop keeper'.
With us liking the sound of it so far, he further added,
'The cast is also very interesting as it includes Yasir Hussain, Abid Ali and Asma Abbas to name a few'.
So what made Ahmed want to do a serious role now was our next question to which he replied,
'Abdullah Seja had told me about this play a while ago and it garnered my interest in it hence I went for a serious character this time around. This is the second serial in fact which I am doing after a gap of nearly nine years and after doing films back to back I also have time now for this'.
With a stellar cast on board, we honestly can't wait to see Ahmad Ali Butt on the small screen opposite Iqra Aziz as both we feel are a powerhouse of talent and together will create magic for sure.