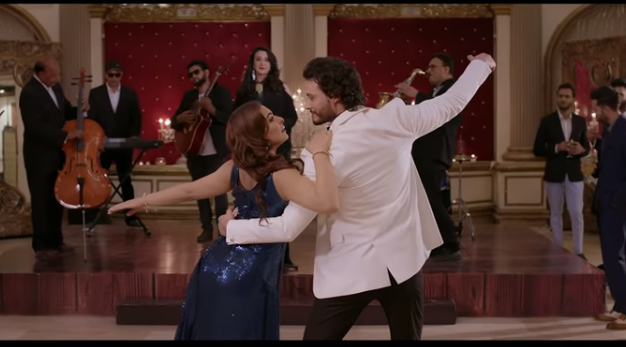 The chemistry between Meera and Osman Khalid Butt will melt your heart...

Shaam Nasheeli adds glamour to the movie Baaji. A song that is well shot, well choreographed, and well sung. The song features Meera and Osman Khalid Butt, Zeb Bangash and Ali Kazmi, the song is themed Ball.
Zeb Bangash sang the song with the utmost delicacy, her nightingale voice suited every core of the song. The song has a very jazzy feel to it.
Osman Khalid Butt and Meera fill the screen with the most beautiful and graceful dance moves. As we all know that Osman Khalid Butt is a really good dancer but Meera matched every dance step with poise and elegance. Other than that the dapper actor Ali Kazmi seems very fumed up in the video of the song.
Baaji is doing really well on the box office and HIP congratulates the whole team of the film.