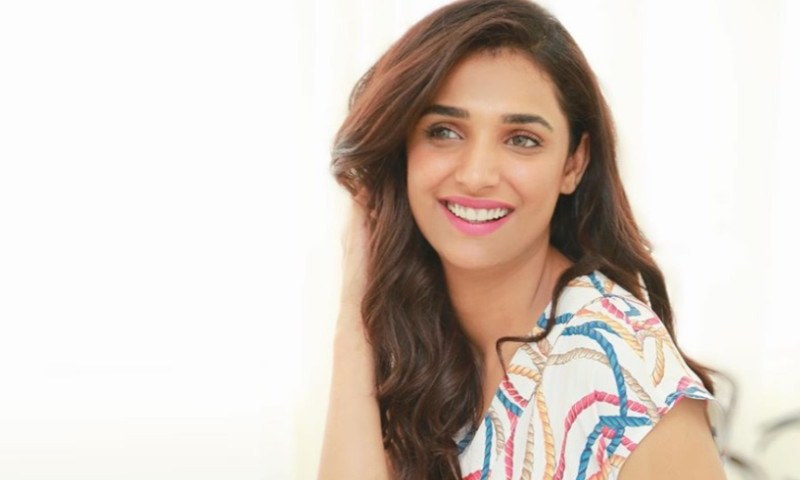 The star's next film 'Ready Steady No' is a comedy venture that hits the screens on July 19...

Amna Ilyas is a name that needs no introduction. The former top model made waves with her first film, the critically and commercially successful Zinda Bhaag and then went to appear in a variety of different avatars in films such as Mehrunnisa V Lub U and 7 Din Mohabbat In. Recently, her nuanced performance in Saqib Malik's Baaji has been widely acclaimed, and now the star's next film, the indie-flavored romantic comedy Ready Steady No is scheduled to hit the screens on July 19th. HIP spoke exclusively with the multiple Lux Style Award winner about her experiences working on the film, and much more…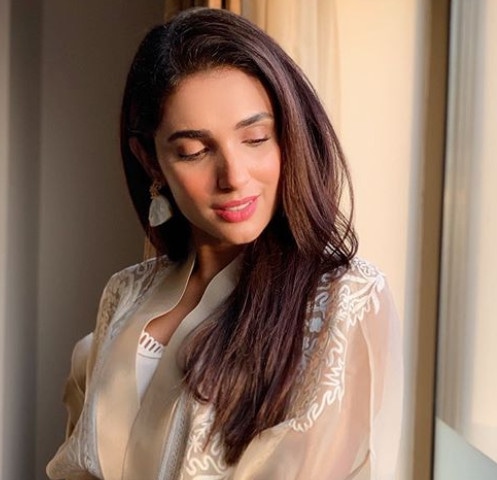 HIP: You have done mostly serious roles till now, whether that is Neha in Baaji or Rubina in Zinda Bhaag. How was it switching to a new genre, comedy?
Amna Ilyas: When I first thought of doing comedy I was actually kind of scared as I am not a very funny person in real life, and I don't think I have that funny bone in me. So when I said 'yes' to Ready Steady No it was kind of an adventure for me. I think I find comedy the most difficult thing for me to do because as an actor I typically understand the situation and the script so well and that acting (in more serious roles) comes to me naturally. So when I was going to shoot for Ready Steady No, I thought it was going to be a challenge. However, once the shoot started I was very much comfortable, I was very much happy to be playing that part. Having said that, comedy is something that I would think twice before doing.
HIP: A clip from Dekho Dekho, a song from Ready Steady No shows you sharing some real chemistry with your male co-star Faisal Saif. How did that come about?
AI: We shot that song within the first few days of the shoot. My interaction with Faisal before that had been minimal -- I mean we did some workshops together and I found him to be a very chilled out person. It was his first acting experience so he was asking me quite a few things. For that song, we had not rehearsed as such because there was no dance or anything like that in it, it is a very situational song about two people on the road after eloping, and the things they do. To break the ice, (director) Hishaam (bin Munawwar), myself and Faisal sat down we discussed what the feel of the song should be, and that we have to look like we are really madly in love -- so eventually communication was the key. I told Faisal to be comfortable about the physical chemistry. And honestly, in the end, I had an amazing time working with Faisal because he is very professional and he did not make me awkward for a single second.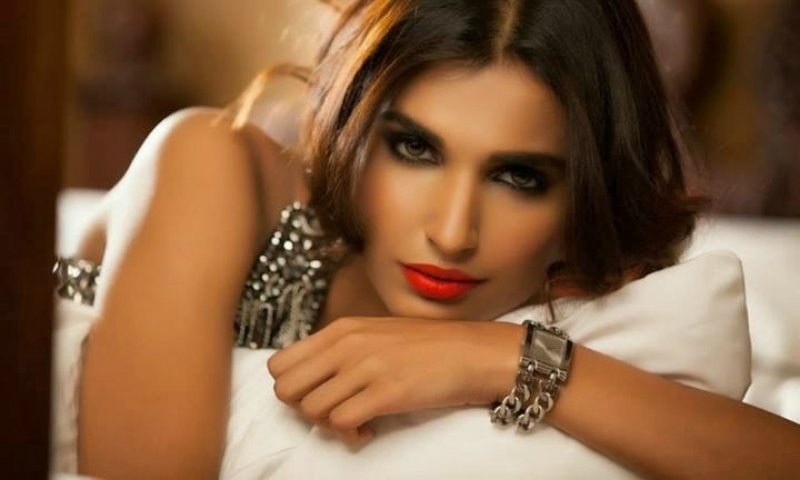 HIP: What made you sign on to Ready Steady No?
AI: When Hishaam sent me the final draft if the script I was laughing throughout when reading it and I thought when I am laughing, the audience will laugh as well if it's shot the way it's written in the script. At the same time it was a very big risk I was taking working with a new filmmaker, but when I met Hishaam he was so enthusiastic about his project, it was like his baby. He was very positive and very confident that this is what he wanted to make. That is one thing which really attracted me to the project, that Hishaam was so sure about it. I am a very intuitive person and I believe in instinct and my gut told me to do this film.
HIP: Tell us about the character you are playing in the film…
AI: My name in the film is Razia, who belongs to a certain clan in Punjab. She is the only daughter, and her mother died when she was young, so her father raised her and really pampered her. She has lived in a bubble and has not seen anything out there in the world, so she has seen no negativity. The only little sadness in her is when it comes to her mother. So this very happy character is madly in love with this boy Faisal and she wants to marry him. But the father doesn't agree to the marriage due to the difference in caste. It was a difficult role for me to get into because I am a very serious person and I am very calculated in my approach to life, whereas Razia is very impulsive!
HIP: Recently, the controversy was stirred around the performance number from Baaji Gangster Guria. What is your take on the whole episode?
AI: I have said that in the past, and I will say it again. I just feel that a song is a song and when it's there in the film, sometimes it takes the narrative forward, and sometimes it's just there to take you into another cinematic fantasy world – there is no question of objectification of women. Songs have been part of our movies since a very long time – I took a look at the vintage video from Sabaq of Khilti Kali and I noticed that the heroine Husna was also dancing in a club in that song, clearly having fun. So if it was not a problem back then, why have objections suddenly been started to be raised now? I have done such songs myself, although if you look at my two songs -- Kaala Doreya from Dekh Magar Pyar Se and Marhaba from Mehrunnisa V Lub U, they are celebration songs, where men are not trying to touch me. And as for an actor, it is their choice whether they want to do it or not. In our country, we, unfortunately, have a lot of double standards and I am not afraid of saying that. There was a recent Bollywood song called Dilbar that was trending from Pakistan, and all these people who object to having songs in films actually view such songs so they start trending from our country. And when we do something there is needless controversy. Also, bear in mind that it is very natural to dance to music – you do it instinctively, it cannot be taken out of human nature. As far as Gangster Guria is concerned, I don't think there was anything wrong with that song, in fact, I recall (Mehwish Hayat) is saying in the song in that one shot where she is surrounded by men, that 'You cannot touch me'. The song is actually projecting a very strong woman, who is on a level where men cannot reach. I don't find anything vulgar in it if there was anything vulgar I would be the first one to say it. People need to understand that there is a very fine line between vulgarity and being glamorous and sexy. The whole controversy that was created by the YouTuber was nothing but a cheap publicity stunt.
HIP: Now that you have worked with an array of filmmakers, from experienced to the first timers, who do you prefer working with?
AI: I think all the filmmakers I have worked with, with the exception of Sabiha Sumar who had made a couple of films before, filmmakers such as Meenu and Farjad, or with Hishaam, or Saqib Malik as well – they have all were making their debut feature films. Basically, I have no preferences as such working with new or experienced filmmakers, what matters to me is how I feel about the script.
HIP: It's been some time since your fans have seen you on television. Would consider a television project provided you get a character that appeals to you?
AI: I have been offered a lot of stuff from television, and I am still considering a few projects. I would like to do a television serial but I want to portray a meaningful, substantial character – I don't want to become the stereotypical bechaari. Anything that would click and to which I instinctively respond to, I would go for it. Right now I am not sure.
HIP: Any plans for the future?
AI: I am enjoying the moment, enjoying the stardom and the appreciation that is coming from everywhere (for the performance inBaaji), from different parts of the world. I have been waiting for this for a while, and finally, I have it. I prefer going with the flow, so no concrete plans as such for now!