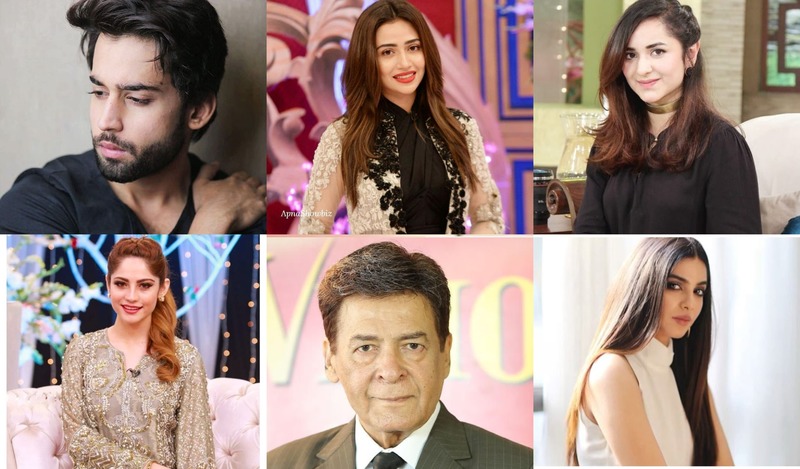 The unfair style awards actually gave out all the negative hype in the past and now this, and we couldn't agree more...

Who doesn't know LSA? I guess that was on the limelight since months - all in the negative ways, starting out giving the nomination to an alleged harasser, to having a biased approach while giving out the awards. LSA was all full of it! There were stunners that left the people reeling and without a doubt, different classifications – film, music and TV felt the shakers too with a couple of winning declarations drew sighs from the audiences!
Read: More Lux Style Awards Controversy: Drama Serials' Writers Allege Unfair Treatment
It kinda seemed like an "Iqra-awards" with too much mushiness that got carried away - onscreen. Twitteratis fumed up and we see A LOT going on social media after that Yasir-Iqra whole proposal scene
In what remains the sad reality, the LSA's this year was much more of a disappointment than that it has been in the last so many years when it came to the big winners of the night. The best director and the writer awards bagged by Kashif Nisar and Bee Gul respectively for "Dar si jaati hai Sila" but the best TV play award was for 'Suno Chanda' - seems pretty biased to us!
Then Bilal Abbas and Qavi Khan were completely ignored for their performances for Balaa and Aangan. Not only the Male category but the female ones too, it was completely unsatisfactory for the people to digest that Iqra Aziz won both the critics and Best Female category, when there were Sonya Hussayn for Aisi Hai Tanhai, Ushna Shah for Balaa, Neelam Muneer for Dil Mom Ka Diya and Sana Javed for Khaani
If we talk about the lifetime achievement award - I agree that Nabila's contributions towards Fashion are incomparable, but! we think that Shabnam's contribution to the film industry has more weight to get a lifetime achievement award and a respectful element could have shown! A dance performance by Maya Ali, Meera and Saba Qamar was not enough!
So guys! what do you think about the unfair decisions at the LSAs 2019?