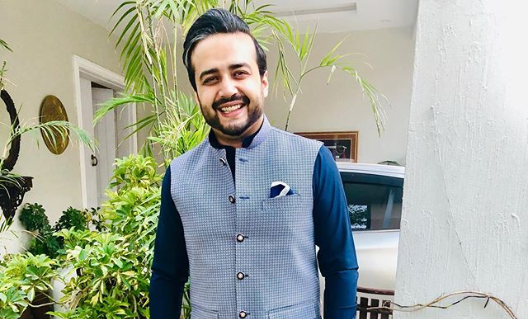 The producer Imran Raza Kazmi talked exclusively with HIP and shares details about his upcoming movie...

Team Heer Maan Ja is all getting super excited for their upcoming movie, the rom-com which is all set to release this Eid-ul-Azha will be an ultimate ride of fun this year.
Check out the teaser here:
With at HIP got all excited and we met Imran Raza Kazmi the producer of 'Heer Maan Ja'. The man behind the successful movies like Siyaah, Janaan and Parchi. I was welcomed by his warm graceful smile, asking about the details of the movie, he said that "this project is very close to my heart and we as a team put all of our efforts in it and this is will be very BIG!"
Curious and wanting to know more, I asked about his expectations from the audience, to which he flashed a big smile and stated, "Expectations are really high and this movie has everything the audience wants to see, especially on Eid." He further added that "I am very very hopeful that we have made a good film, it also gives out good and subliminal messages, it has great humour, great action"
Read: Celebrities and Everyone Applaud Heer Maan Ja's Teaser!
I was eager to know about the music album before I could ask my next question, he continued his answer and revealed that "This movie has 4 very good songs and each song fits perfectly with the situation. The song "Addi Maar" would be this year's party anthem! (laughs). Also, a film is nearly incomplete without a love song of the lead duo, this will be something very different for the audience to witness, and a sad breakup song, so get ready to shed a few tears, because this sad song by Abdullah Qureshi will be stuck in your playlist!"
With Imran Raza Kazmi being so excited for the movie, we all wish him the best of luck and we will be back with more fun details for "Heer Maan Ja" soon! Stay tuned!