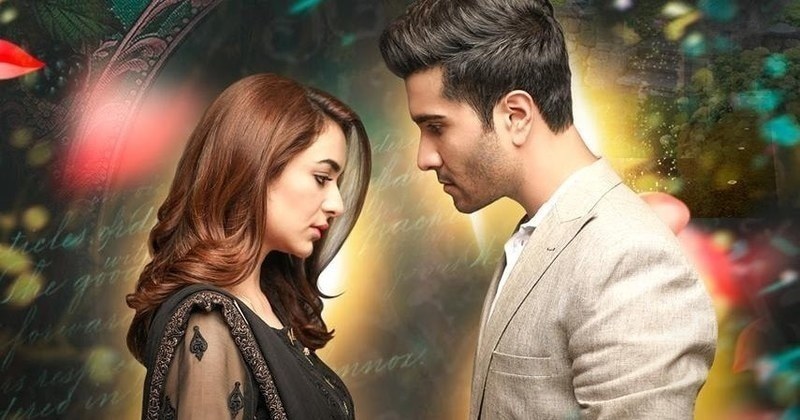 A happy ending for all, the high on emotions drama has just left our Tuesday nights now quite dull...
One thing which we love about evenings is sitting down and enjoying a good drama as we have been doing with the Feroze Khan and Yumna Zaidi starrer Dil Kya Kare which came to an end last night much to our sadness.
Written by Asma Nabeel, her story right from the beginning has been an emotional one as with Armaan played brilliantly by Feroze Khan was always in love with Aiman (Yumna Zaidi) but circumstances never allowed them to be one and she went on to marry Saadi (Mirza Zain Baig) who died midway and left Aiman all alone with a child.
The past few weeks saw Armaan shelve his feelings aside and be happy for Aiman as long as she was smiling and getting back into the routine of her life after having faced such a major set back. With the drama has come to an end last night on a positive note the truth is that we will deeply miss Dil Kya Kare as it was a story penned down realistically and never once did we feel that situations were blown out of proportion or created only to win TRPs.
Read: HIP Reviews 'Dil Kya Kare' Episode 26: Feroze Khan is Splendid as Armaan!
Directed by Mehreeen Jabbar, her style of direction is in a league of its own as she picks actors who fit into the characters well and are not at all glammed up to make the audiences focus more on them rather than the story which is always the main point of any of Mehreens projects.
So how did it end for Armaan and Aiman? Well as we said above it was a happy ending for both as well as for the entire family who welcomed their union with open arms.
Talking about the acting well the stars were indeed Feroze and Yumna, who made a lovely on-screen pair and are the present day actors who sink into the skin of their characters which actually makes the audiences believe that these fictional characters are in fact real. Mariyam Nafees as we have always said is an actress to watch out for and besides the trio, it was also a delight to watch greats like Marina Khan and Shamim Hilali.
Produced by 7th Sky Entertainment, with Abdullah Kadwani and Asad Qureshi, we for one will miss Dil Kya Kare as our Tuesday evenings seem very dull now but we hope to see Feroze Khan and Yumna Zaidi back again real soon as these two are amazing actors who compliment each other in every single way.