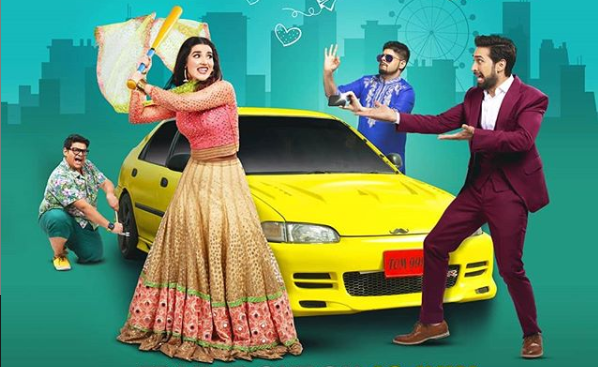 I was waiting for the Heer Maan Ja's trailer for quite some time now, the teaser was enticing enough to made us wait and as the trailer is out now it is all worth it to be the complete package! Hareem Farooq, IRK and Arif Lakhani Films have made it very clear that this movie will be an entertaining ride this year.
Directed by Azfar Jafri, this movie will be releasing on Eid-ul-Azha, and it has everything you will need. Romance, action, comedy, thrill, and emotions, with the team dropping its trailer, we are very excited that finally, a good movie is coming to the cinemas!
Watch the teaser here:
So the trailer brings an interesting storyline with Kabir (Ali Rehman) being career-driven and ambitious but fate had something different for him, and he has landed himself in a mess with Heer (Hareem Farooq) as his long lost lover. By the looks of it, Heer elopes her wedding to Kabeer's car leading to a lot of confusions! And as we all know, a movie, particularly a 'romantic one' is incomplete without a villain, here comes Wajdaan! (Faizan Shaikh). He is fierce and like all villains are... pretty 'vicious'. Kabir and Heer and totally opposite to each other but love happens in mysterious ways! The trailer has the background score "Addi Maar" which will be the dance number of this year!
The trailer has Aminah Sheikh too, but we have to see the movie to find out more about her character, the surprising element of this movie is the comedy mixed with a shade of action! Plus we are seeing Faizan Shaikh as an antagonist too! The movie's cast includes Mojiz Hassan, Shamayle Khattak, Abid Ali and Saleem Mairaj too. All in all Heer Maan Ja will be a fun watch! WE CAN NOT WAIT now!
Watch the trailer here: