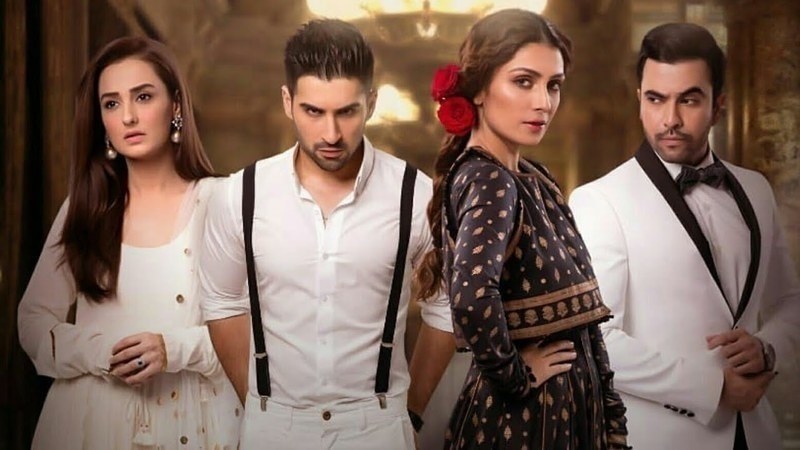 The drama is an emotional roller coaster and we are quite enjoying the ride every single week...

One thing which we have to be honest about is the fact that initially when Yaariyan began we were hooked to the play but after a few weeks we left it as we felt the situation was being dragged unnecessarily between Sadia and Umair played by Momal Sheikh and Muneeb Butt but the last few episodes have made us a huge fan of the drama which keeps on introducing a new twist every week .
Written by Samina Ejaz, her story is a emotional roller coaster for sure but also shows how sisters can be so different from one another as we see happening with Sadia and Zoobia played brilliantly by Ayeza Khan who is showing no signs of regret and is bent on making sure that Umair leaves her sister comes running back to her soon!
Read: HIP Reviews Yaariyan Episode 13: Mariyam Nafees is a Delight to Watch
With the new episode having aired last night , it was quite an interesting one where Ayeza shone the brightest as she showed how cunning Zoobia really is because when she is ironing with her mother nearby she accidentally lets it slip that she wants to go to Europe with Umair and that really woke her mother (Shagufta Ejaz) up who realized ( thank god) that Umair was Zoobia's boyfriend and poor Sadia was just framed by her other daughter .
So with a new twist having entered, we liked how her mother confronts Zoobia and begs her not to mention Umair's name again but Zoobia has no remorse and calls up Sadia to make sure she comes to the function to rub her face in the fact that she is marrying Ahmer (Junaid Khan), the love of Sadia's life.
Now where so far Umairs mother (Hina Bayat) has been very supportive of Sadia right there once she hears them fighting with Umair yelling that the baby was not his and with Sumbul (Mariyam Nafees) also telling her mother that Sadia was talking to Ahmer still we have a feeling that now no one is going to stand up for Sadia and that just broke our heart .
But will that really be the case is what we can't wait to find out next Friday night at 8 pm only on Geo TV as so far all the actors are doing a superb job but last night Ayeza stole the show for us as she has gotten in to the skin of Zoobia so well that she makes you believe that her character is not fictional but real .
So a superb job by Ayeza Khan, we can't wait to see how will it really end for all in Yaariyan soon.