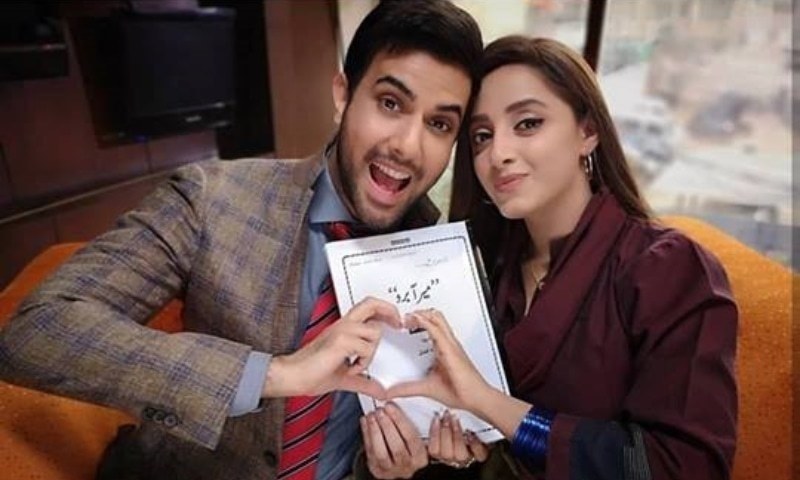 'Any news regarding my personal life I shall tell my fans myself ' revealed the Sanam Chaudry to HIP...
Last year was superb for actress Sanam Chaudhry as she appeared in one hit play after another and not to forget her movie Jackpot was also released. With us having loved her in Ru Baru Ishq Tha where she portrayed a disturbed Ayaan wonderfully as well as her performance in Haiwaan where she breathes life into a tragic character, Sanam Chaudhry is one actress par excellence as she continues to win hearts with her latest drama Meer Abru too.
An actress with such a wonderful graph of plays one after another, yesterday it was quite upsetting to read that Sanam had left acting and had in fact gotten married quietly and settled abroad according to a local website.
Read: Exclusive: Sanam Chaudhry and Noor Hassan Begin Shooting For Drama "MeerAabroo"
With us curious to know more as Sanam did not seem like a person to us who would just vanish into thin air, we got in touch with the star to know what exactly was going on and this is what she shared with HIP as she said,
'It is a rumor and not true, I have worked so much in the past two years without a break that now I am on a vacation and that is it as my projects are in the pipeline indeed but for the winters '.
So what about having gotten married was our next question to which Sanam said,
'Any news regarding my personal life I shall tell my fans myself '.
Well with us super glad to hear that, we look forward to watching Sanam in more exciting plays in the future too as she is definitely here to stay and will continue to enthrall her fans as long as she can.