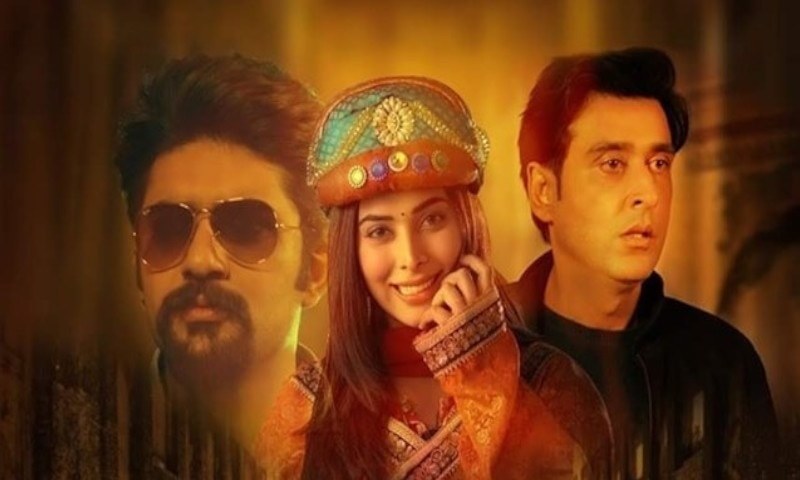 The new release date was announced by Khalil ur Rehman Qamar's good friend Humayun Saeed in a recent post...

The Pakistani film industry is busy these days churning out films one after another and we for one are glad to see that. A movie which has held our interest ever since it was announced has been the Khalil ur Rehman Qamar written project Kaaf Kangana which stars Sami Khan and Eshal Fayyaz in the lead and is based on two cross border lovers.
With the trailer having released some time back we were waiting anxiously for it to release soon as it was announced that Eid ul Azha would be its release date but now a new date has surfaced and it happens to be this coming 25th October 2019.
Read: HIP Exclusive: Kaaf Kangna is an Intense Love Story! - Sami Khan
Yes, guys with the much loved Humayun Saeed announced the latest news through his social media as his association with Khalil ur Rehman goes back a long way, we are indeed looking forward to the movie for another reason as well as it will mark the directorial debut of the famous writer too for the big screen.
With Sami Khan all praise for the film in an interview which HIP had conducted with him earlier on, he had said,
'It's an emotional saga with powerful dialogues and superb performances; as they say 'content is king' the audience will surely get to see a good film '
All set to release on 25th October 2019 now, Kaaf Kangana also stars Ayesha Omar and we hope it succeeds in winning the audiences over once it hits the big screen.