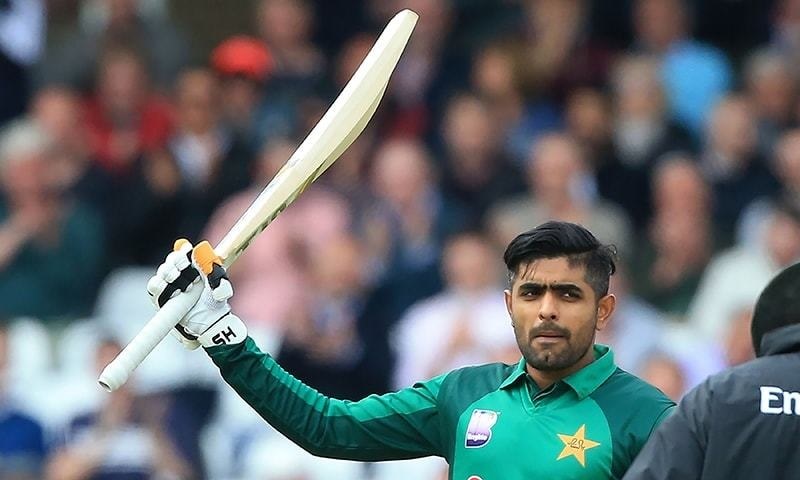 Despite woeful beginning, Pakistan ended the World Cup on a high

Eleven points in 8 games, most Pakistan fans would have taken that at the start of the tournament. If you add that one odd point came against Sri Lanka, a team they would have expected to beat, it makes it more impressive. It was Pakistan's best World Cup since the turn of the century. But it wasn't enough to get them that all-important 4th spots.
However, there were some top performances against high-quality sides. Here is our list of top performances from Pakistani players.
Mohammad Hafeez – 84 & 43/1 vs. England
It's odd that in a match where two centuries were scored, a solitary wicket would fetch you the man of the match award. In Pakistan's game against England, it did happen. Coming after a monumental loss against West Indies (and it proved to be decisive in the long run), Pakistan needs to a mood changer. Hafeez, after getting chance, played one of the best innings of his career and then with the ball picked up the English captain. Pakistan beat the World Champion at their own high scoring game.
Mohammad Amir – 30/5 vs. Australia
What could have been, had Finch delayed his review call by another second or so? Wahab Riaz along with Captain Sarfaraz had pushed Australia into a corner. The 64-run partnership was threating Australia. At that time, they must have been thinking about how they didn't take advantage of a great start. But that was down to a terrific spell of bowling from Mohammad Amir. After Shaheen Shah and Hasan Ali had let go of the initiative, Amir proved control to the captain. At the back, he was richly rewarded with a five-wicket haul.
Haris Sohail – 89 vs. South Africa
Pakistan witnessed a Naya Haris Sohail, a belligerent Haris Sohail. This 59-ball 89 gave Pakistan that launchpad to set off on a 4 match winning streak. It was a sublime inning with supreme touch, immense power and batting intelligence. Similar innings followed against New Zealand. For the foreseeable future, barring injuries, Haris should be Pakistan's number 4.
Babar Azam -101 vs. New Zealand
Now we know the New Zealand method. Scrap to a half-decent total, scrap for every run and choke the opposition. A method they had mastered to such a degree that they should have won the World Cup doing it. Yet, it was Babar Azam who stood up to be counted. On a tremendously difficult wicket, Babar scored the most significant century of his career and took Pakistan home. His time starts now!
Imad Wasim – 49 and 48/2 vs. Afghanistan
Lame-duck and worse. That is how one could categorize Imad Wasim facing up to Rashid Khan and Mujeeb ur Rahman in the early stages of his innings. Yet, in a lion-hearted effort, and with some help with Wahab Riaz, Imad took Pakistan over the line. Earlier, he had picked up a brace too. An innings to savour for a long time.
Shaheen Afridi's Progress Shows Pakistan is Heading in the Right Direction!
Shaheen Shah Afridi – 47/4 Afghanistan – 35/6 Bangladesh – 28/3 New Zealand
A global tournament is incomplete without a young Pakistan fast bowler making an impression. Despite a poor start, Shaheen Shah Afridi rediscovered in pre-world cup form to take Pakistan to four consecutive victories. In these three games, he took 13 out of 30 possible wickets. What more can one ask for? Another one who will go from strength to strength.