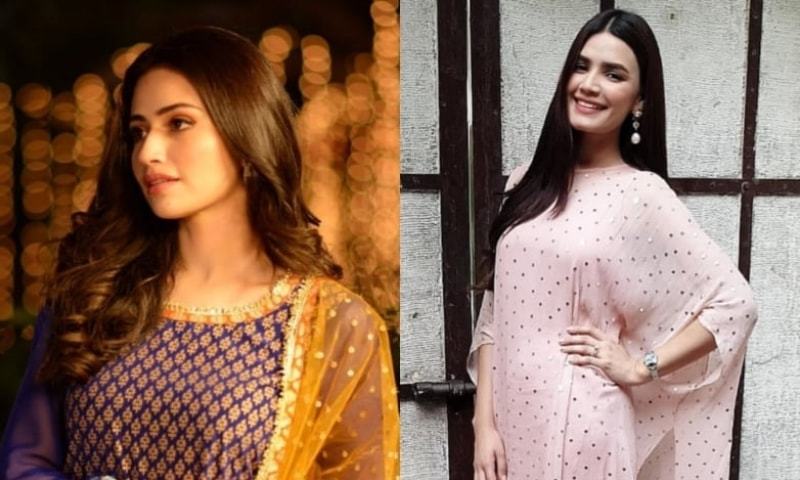 With family politics at an all-time high, the scenes between the duo are always a pleasure to watch...

When a drama is well-made one makes it a point to watch it weekly no matter how hectic the day might be. With the Imran Abbas and Sana Javed starrer Darr Khuda Se having begun a month back, we have been viewing the show with keen interest as it revolves around sexual harassment which takes place at work and how society ends up blaming the girl for it whereas it really is no fault of her own.
Written by Sarwat Nazeer and directed by Anjum Shahzad, the duo is complimenting each others style of work and that is good to see as each week the story is developing at a steady pace by not including anything unnecessarily nor moving away from the main focus of the theme.
With a new episode having aired last night, let us tell you a bit about it in case you missed it.
Read: HIP Reviews 'Darr Khuda Se' Episode 4: Ali Ansari Plays Selfish Azhar To Perfection!
Azhar (Ali Ansari) gets married secretly and then announces it to his old parents who are left utterly disappointed by him but where initially they did create a fuss right there after a while his father played wonderfully by Qavi Khan decides that what is done is done and accepts his new daughter in law with a heavy heart.
One thing which we like about Darr Khuda Se is that so far the parents are playing a very sensible couple who try to tackle the difficult phase in their lives with a level head which may be difficult at the beginning but later on they do sort things out logically and that is good to see.
With Afreen (Sana Javed) the only selfless member of the family we like how she despite being very obedient is also confident and says what is on her mind but without picking a fight with anyone. Her elder sister played by Kiran Haq is another story as she is a loudmouth who only cares for herself.
Imran Abbas, on the other hand, was shown only for a brief moment last night as the maid with whom he was fooling around with gets caught by his wife as she discovers that her precious things were stolen and found in her room. With her getting the hint that her young husband had his eyes on her she decides to change the servants in her house, a move which we think is a good one.
So with the episode based entirely on Afreens family, we hope next week we will see more of Imran Abbas as he is playing knitting Shahwaiz with perfection but this week the episode belonged to Sana Javed and Kiran Haq who play on-screen sisters very well as despite being so different both actresses hold their own in each scene.
With Darr Khuda Se not disappointing us one bit so far we look forward to watching it every Tuesday night at 8 pm only on Geo TV.