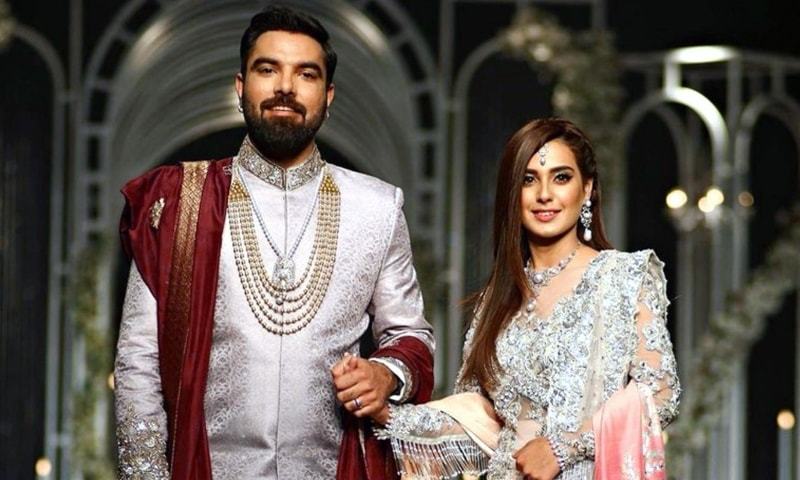 Where she loves the affection towards her and Yasir Hussain right there she doesn't mind hearing criticism too.

One of the most talented actress to enter the drama industry in recent years is Iqra Aziz and we think all will agree with this statement of ours as so far she has experimented with many types of roles which also makes her the most sought after actress in town today. But more than her professional life it is her personal one which has been grabbing the headlines a lot recently especially after Yasir Hussain proposed to her so publicly at a recent award show.
Having gained support as well as backlash after the public display of affection, Iqra recently sat down with BBC Asian Networks Haroon Rashid to talk about her relationship being so in the open by saying,
'We have chosen to be in the public eye, there is going to be criticism then there is going to be the good words and all the compliments you get from the audiences and the public so I don't mind hearing a bit of criticism'.
Read: Iqra Aziz calls Yasir Hussain 'The most positive guy in her life'
With Iqra always entering a room with confidence, this is a quality we love about her and talking about this wonderful trait of hers, the actress said,
'I am not shy at all, I was shy before I met him since I was an introvert but when I met Yasir I learnt so much and the confidence I have I get from my family because I don't have a man in the house since my father passed away a few years back'.
Adding further Iqra said,
'I have a single mother and a sister, they are such strong women that I come from a family that they have made their decisions on their own by saying that now we will decide how our lives will be going forward'.
A positive message for all the young women out there, this year has been fantastic for Iqra in the form of Ranjha Ranjha Kardi and Suno Chanda as well as having gotten engaged. With the year still remaining we hope to see Iqra back on the small screen soon as well as continue to glow in Yasir Hussain's love.