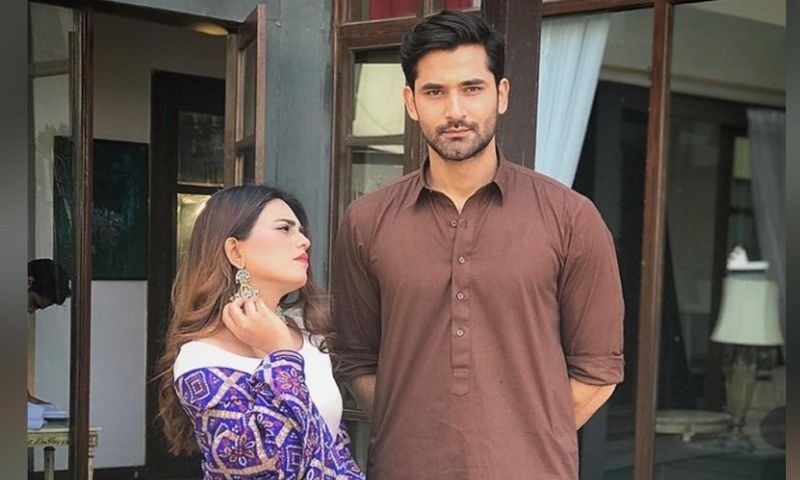 The model turned actor plays the part from the heart which is visible in each and every scene...

One drama which we have been following right from the start is Mera Rab Waris which shows the story of a religious and an educated girl called Ayesha who gets married into a modern family yet maintains her belief and style of living despite facing severe backlash from her mother in law played by Seemi Pasha.
Written by Jahanzeb Qamar, directed by Asad Jabal and produced by 7th Sky Entertainment, we like how these dynamic people have bought forth such a different story which despite having been on air for some time continues to be as interesting as ever because the reason being we feel happens to be the fact that the characters in the drama are less and their story is so well developed that you, in fact, look forward to each new episode to find out what will happen next in the life of Ayesha, Harris, Faizi and Nimrah .
Read: HIP Reviews Mera Rab Waris Episode 26: Danish Taimoor and Madiha Imam Continue To Make It A Must Watch!
With a new episode having aired last night, it showed the story progressing a bit further as Faizi (Mirza Zain Baig) has come to terms with Nimra and has accepted her as his wife but with them going to her house for dinner Faizi stops to buy flowers and sees Harris (Danish Taimoor) laughing with Ayla which makes him get angry but he controls himself.
Now if you are thinking that Faizi is now comfortable in front of Ayesha (Madiha Imam) well the truth is that he is still shy and does not look at her once, sensing that she gets up and lets him be at ease and informs Harris of that once he asks her why did she behave so oddly at the table .
One of our favourite scenes from last night was in fact the dinner scene as we love the fact that despite being so madly in love with Ayesha, Faizi never disrespects her and always keeps his glaze low and that is very sweet to see especially in this day and age.
With Harris mum, hell-bent on getting Ayesha kicked out of the house lets see what will happen next week as the promo also suggests that Nimra will find out who is Faizis first love.
But will that happen or not well we will have to wait and see till next Thursday at 8 pm only on Geo TV and that we definitely will as Madiha Imam, Danish Taimoor and Mirza Zain Baig are doing a superb job every week of keeping us glued to our screens with their stellar performance!