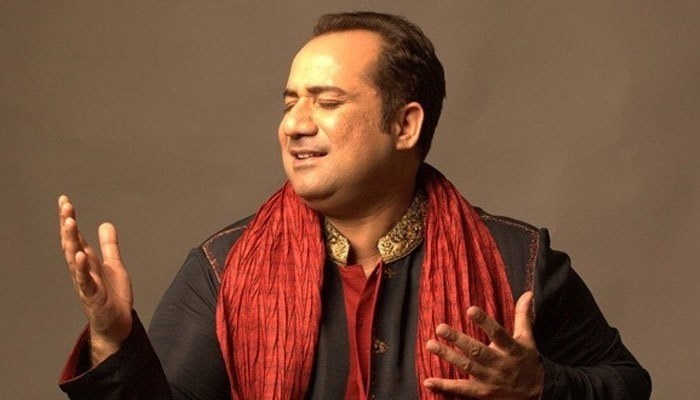 The audience away from Pakistan is getting more tasteful while we have been on a downhill journey- Reveals The Star
Rahat Fateh Ali Khan is a dynamic artist whose fame does not seem to be declining anytime soon. Having won Bollywood over with his soulful voice, the megastar recently also received an honorary degree by the Department of Music at Oxford University much to our delight. Having performed the world over it was in a recent chat with a leading daily where Rahat disclosed that now qawwali was being recognised as a popular music genre all around the world and we couldn't help but agree with him.
Having come back from abroad Rahat delighted with the honour revealed,
"It's a big achievement, not just for me but for every Pakistani out there'.
Read : Rahat Fateh Ali Khan All Set to Receive An Honorary Degree From Oxford University!
But while he was happy with the fact that Qawwali was in fact receiving the love he also disclosed how South Asians were behind in terms of understanding and appreciating qawwali as he said,
"We are stuck on Tumhe Dillagi, which isn't even a qawwali. It's a ghazal. So how do you look for or offer even a tinge of profoundness in that? The audience away from Pakistan and primarily in the West is getting richer and more tasteful with time, while we have been on a downhill journey."
But we hope that we are able to produce a generation which will in fact learn to appreciate Qawwali as much as the west is doing today.