The 'Teefa in Trouble' actor speaks to HIP about his latest film...

Marhoom Ahmad Bilal was the breakthrough performer in last year's action-comedy bonanza Teefa in Trouble, playing the character of the bratty if somewhat infantile Billu Butt. The promising new actor, who has a background in law, is back with his new film Ready Steady No which has released across the theaters this weekend. In this exclusive, Marhoom speaks to HIP about how he ended up in films, his experiences working on Ready Steady No and what lies in the future…
HIP: Tell us about your background, and how you ended up in films, which as I understand, is different from your professional background…
Marhoom Ahmad Bilal: My acting career started with Ready Steady No -- it was my first film, although it has released after Teefa in Trouble. I was asked to audition for Teefa after director Ahsan Rahim saw the movie's promo. By profession, I am a lawyer and work as a senior partner in a law firm. I am good friends with (director) Hishaam (bin Munawwar) who wrote the script in front of me and I was the inspiration for the character of lawyer Mazhar Fakhar, which I am playing. After the script was written, I had to audition in front of a selection board and that is how I ended up in the film.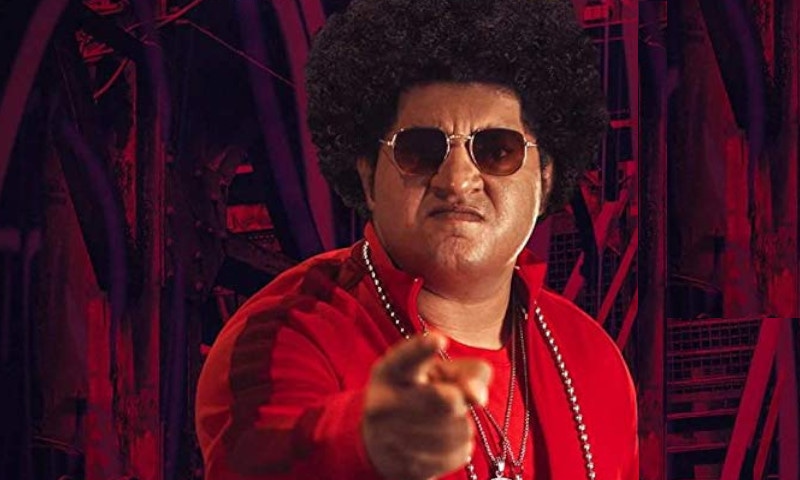 HIP: Why should the audience go out and watch Ready Steady No? What is the one aspect that makes the film stand out?
MAB: Right now we have a limited number of screens in the country and there is a dearth of interesting, locally produced content. In order to take the film industry further, it is essential that we produce good content at a low budget. Ready Steady No is that type of film, moreover it has a great storyline even if it may not boast of the most high-end production values. The kind of comedy in the film will not be offensive to anyone's sensibilities and will appeal to people of all ages and background. People need to go and support such cinema which is family-friendly, has very good content, and which will take the audience on a joyride filled with laughter and hilarity.
HIP: How was your experience working with senior artistes such as Ismail Tara, Salman Shahid, and Nayyer Ejaz?
MAB: The senior artistes that we worked with on the film, including Nayyar Ejaz, Ashraf Khan, Salman Shahid, Ismail Tara, and Nargis Ejaz, all of them truly proved they are seniors and treated us with due respect without showing any attitude. They were very helpful on the sets and provided us with many tips and cues throughout. I thought the relationship would be a whole lot of different but it turned out to be a pleasant surprise.
HIP: How is your character different from the one you have played in your last outing, Teefa in Trouble?
MAB: The character I am playing in Ready Steady No is completely different from the one I played in Teefa in Trouble, which was a bit slapstick. The comedy you will see in the film is purely situational, it is happening due to the circumstances and hilarious scenarios the characters in the film find themselves in, it is not being deliberately pushed to the audience. I learned a lot from this film and applied that to my performance in Teefa in Trouble.
HIP: Do you plan to stick to comedy in the future or would you like to explore other genres as well?
MAB: Hishaam and I do believe that we have a high comfort level in comedy and that it is like our home ground, to use a cricketing metaphor. However, I am interested in doing all range of characters and would definitely like to explore other genres as well.
HIP: Do you have any favorite comedians or actors you look up to in the country?
MAB: I believe that comedy tradition of juggatbazi which we have in Pakistan is particularly unique to us as we cannot find it anywhere else in the world. We have a lot of very talented theater actors and comedians who can be utilized in the film. The most legendary living comedy actor I think is Amanullah sahib and Iftikhar Thakur is very good, too.
HIP: What are some of your future projects?
MAB: There are a couple of films that are in the pipeline. In Lahore, I am working with Ashraf Majeed's project, whereas in Karachi I am working with Faisal Qureishi and Abdul Khaliq Khan sahib's projects. I have not received any offer from television, although it is something I would not mind doing!
HIP: Finally, what are your expectations from Ready Steady No?
MAB: I have high expectations from Ready Steady No and have a great feeling about the film and the kind of content we have managed to produce. Inshallah this film will set a new benchmark for comedy genre in the country and show what a proper hilarious script is, which utilizes its characters fully. I am optimistic about its prospects at the box office.