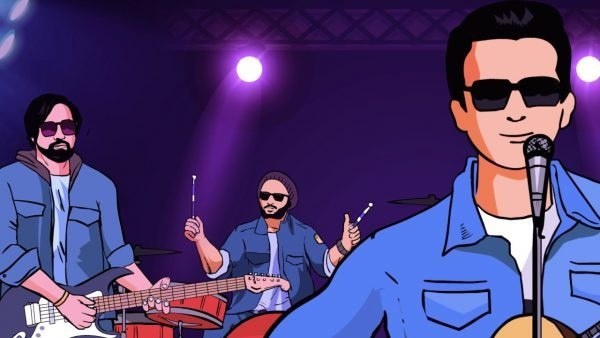 The Bitter Truth about social media, Jasim Haider and the Pindi Boys depict the consequences of social media.
Battle of the Bands has surely given us some gems, some really under rated bands to listen to. Its surely not less than a hidden treasure, especially the band Jasim Haider and the Pindi Boys... Just this Friday, Jasim and the Pindi Boys released their song on Youtube and Facebook by the name of Dunya,
The songs lyric and composition is done by Jasim Haider and the animation of the video is done by Adeel Bukhari. The video shows a young millennial from our times, newly joins social media. He"s a young boy who lives in a Dunya (world) of his own. He uploads a selfie, which to him looks flattering... he uploads and waits for likes online, mostly from females.. starts getting lots of likes on his picture online, and because of the likes, he gains this confidence where he thinks he is maybe liked by everyone else... He adds the love of his life and sends her a message approaching her...
To his surprise, there is no reciprocation and he gets blocked shortly. The girls call him a creep and block him, breaking his heart. Even though he got attention from another female, the one he wanted didnt care and that shatters him, breaks his confidence to pieces. The lyrics "Teri Zindagi Tanhai mei Ghiri" means he is lost and lonely, that's his life. The boy then realizes he is finding happiness in a fake world, validation online from people he has never met. He had been living a fake life online and it really meant nothing in the real world. Hence the lyrics "Jhooti hai dunya teri, Jhooti hai dunya meri" comes into play.
The band touched on the topic of the consequences of social media and its an eye-opener! let's not pay so much attention to a world that's online and live life at the moment.
Tell us your feedback on the song.