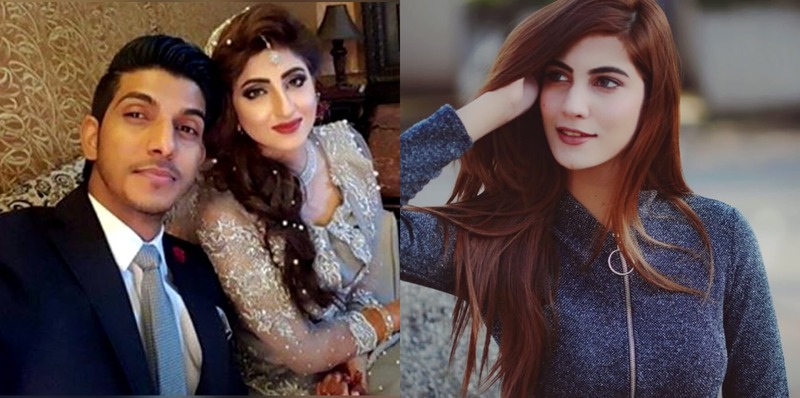 Fatema Sohail, Mohsins wife took to social media to expose her husband Mohsin Abbas haider lastnight!
He married Fatima in 2015, the couple was blessed with a daughter in 2017 but Mohsin lost her after 7 weeks of her birth! With such a tragedy in their life, you would'nt think one would be so vicious. Later in 2019 he had a baby boy with Fatima but we didnt know until lastnight that he beat her to a pulp while she was pregnant with the baby. Fatima took to facebook to expose the actor of domestic abuse and also told everyone about his affair with an emerging actress Nazish Jehangir.
On November 26th, Fatima found out about the affair between Mohsin Haider And Nazish, upon confrontation, He beat his wife while she was pregnant.
The actor and singer's wife also uploaded pictures of the bruises and the FIR she has registered against her husband as proof in the detailed post.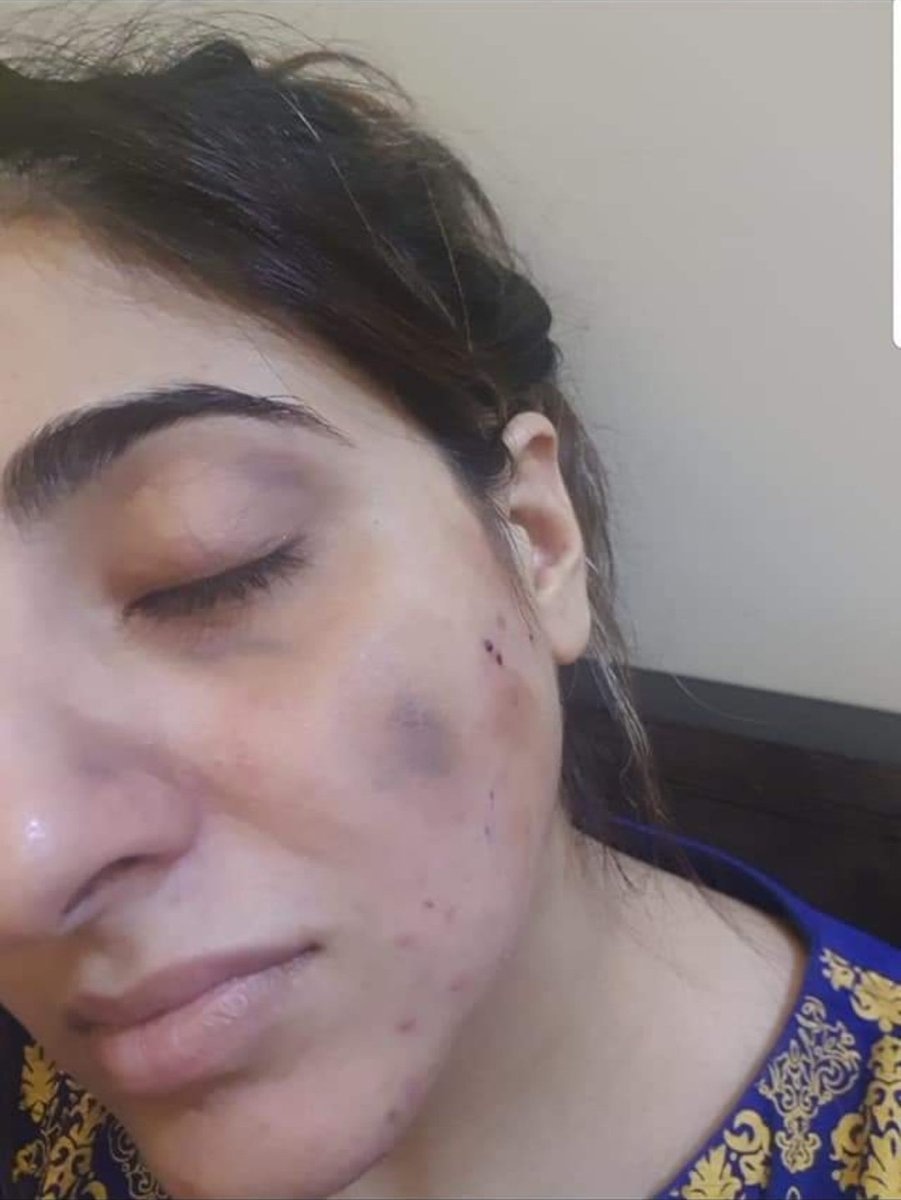 She said that the actor visited her and his son after two days 'only to take images and gain some publicity'.
"I had enough of verbal & physical abuse. I had enough of Divorce threats! Enough! Proves are attached. Truth Told! Now I will see you in court Mr Mohsin!"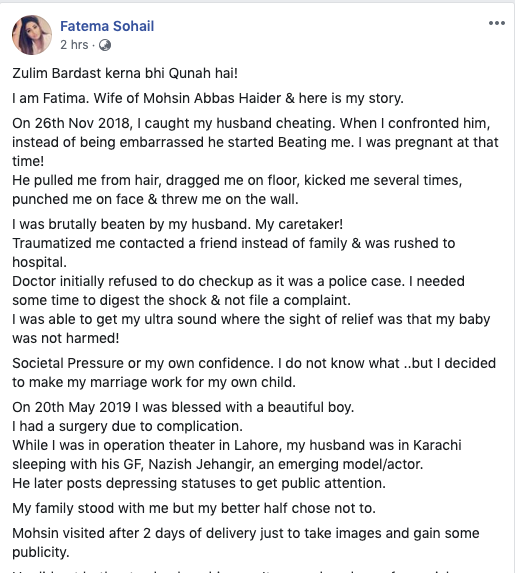 well, it looks like time is up for the actor now. and in a society where matters like this dont even get discussed, its very brave for Fatema to come open about it, takes alot of courage and strength. We hope she gets justice for this heinous act.