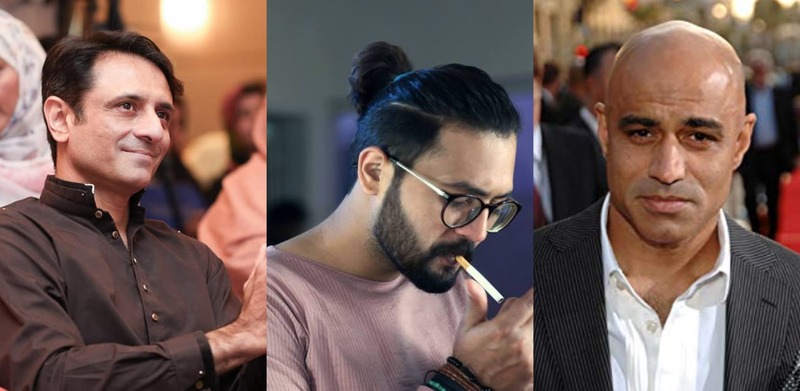 Delay in the payments.. and what not!

It is no secret that there could also be some major problems when joining the media industry, Alot of people are unaware of the mis-haps that go behind the scenes..One of the biggest issue our actors and the team face is either the delayed payment or, in some cases, no payment at all. They work hard day and night, and some dont even raise this concern because they dont wanna face a backlash or get banned from working in the industry! The Producers and directors do hold a bigger say in most cases. Hence why, this matter is at times swept under the rug. Alot of the times, the producers don't realize it is the actors bread and butter, they don't just follow their passion but this is their career. Their sole means of earning.
On 18th july, Younas Khan took to facebook and uploaded a status about just this kind of exploitation! He put Ali Tahir and Farhan Tahir on blast. Khan told the people how it was crucial for him to let the everyone know not to work with them as they had been strolling him for his respected deserving payment for months.
Younas worked with Ali Tahir for a play called 'Bhai Bhai' , He worked as a production head along with the team of 14 other people. The play was staged from 3rd feb-10th feb. It has now been over 6 months that Younas and his team have been going through this scrutiny, he stated. He had been sending a daily invoice of the expenses to Mr Ali for all of the days they worked. The final payment came upto around 184k.
After requesting, begging and pleading for payment for months, Ali Tahir commited in making the payment in july but when the time came. Ali disappeared on the team and stopped replying. Now the person in question isnt someone thats a beginner. This person comes from a well established background, comes from one of the biggest media families, says Younas Khan. "His grandfather being the legend Sir Imtiaz Ali Taj, his Father Sir NaeemTahir is a Legend too, his Brother Sir Farhan Tahir is A hollywood Star" he adds.
Below is the conversation exchanged between both the parties.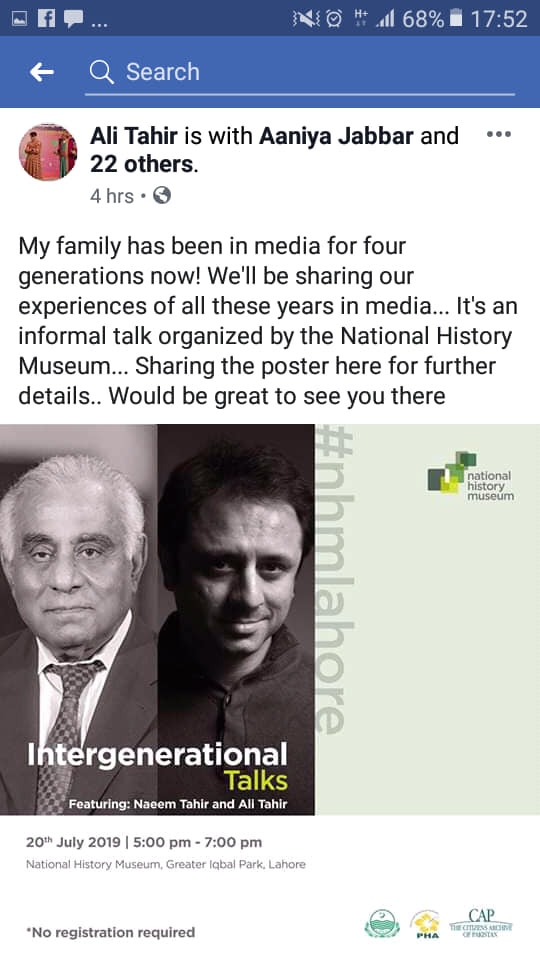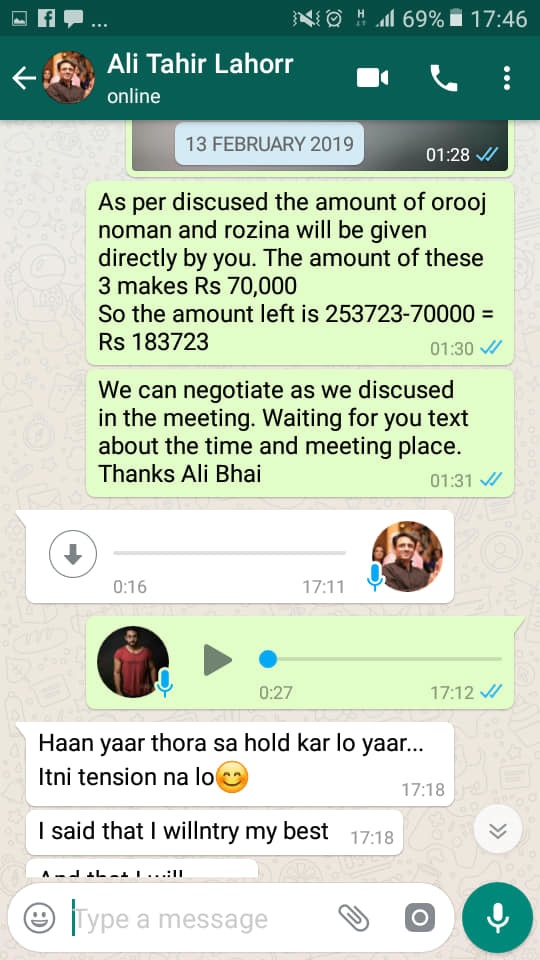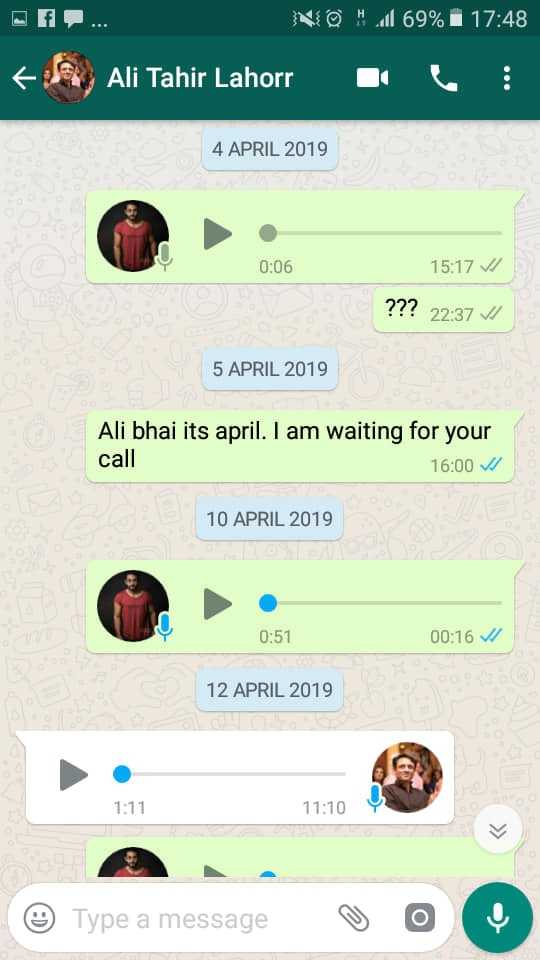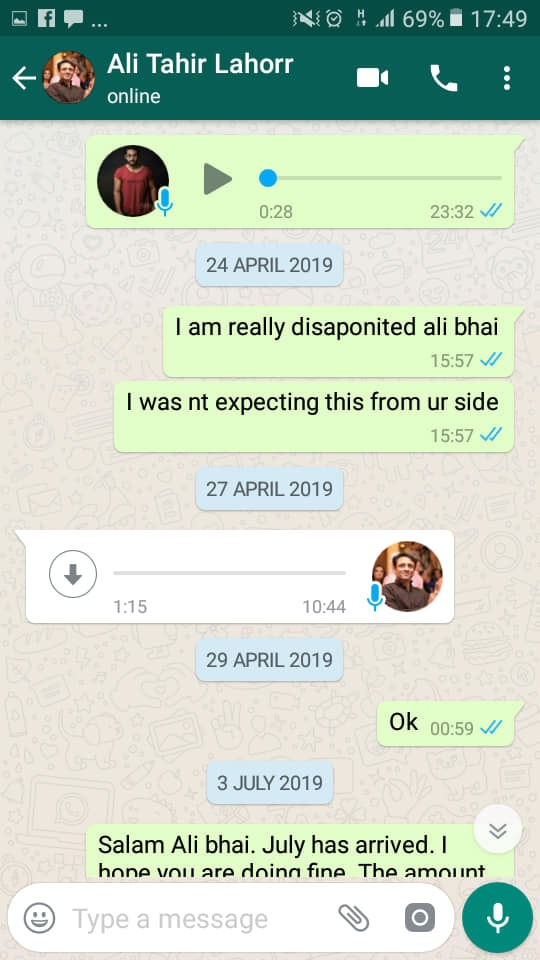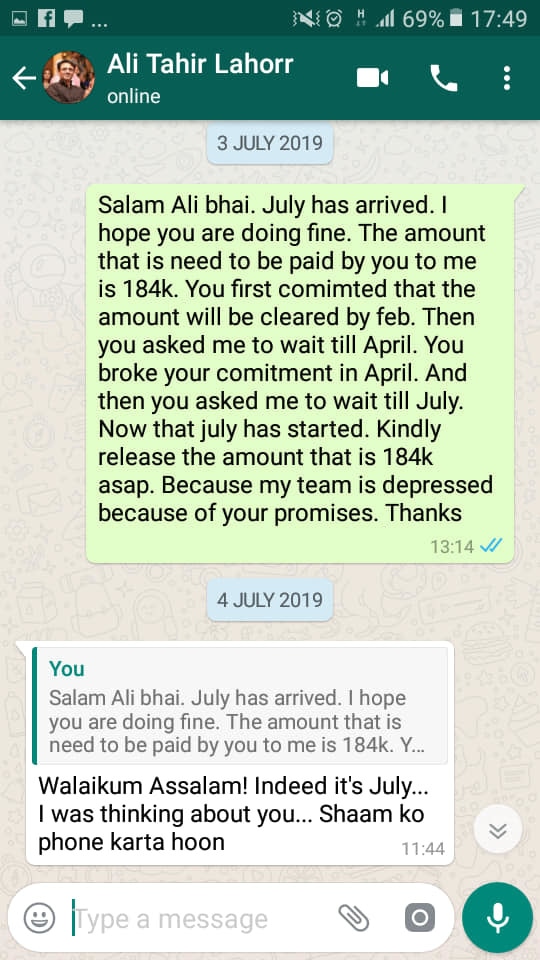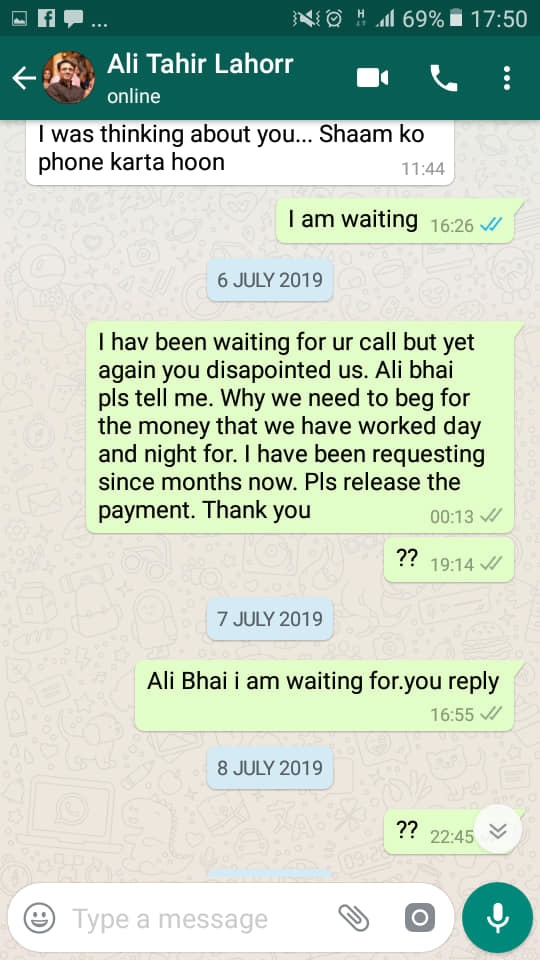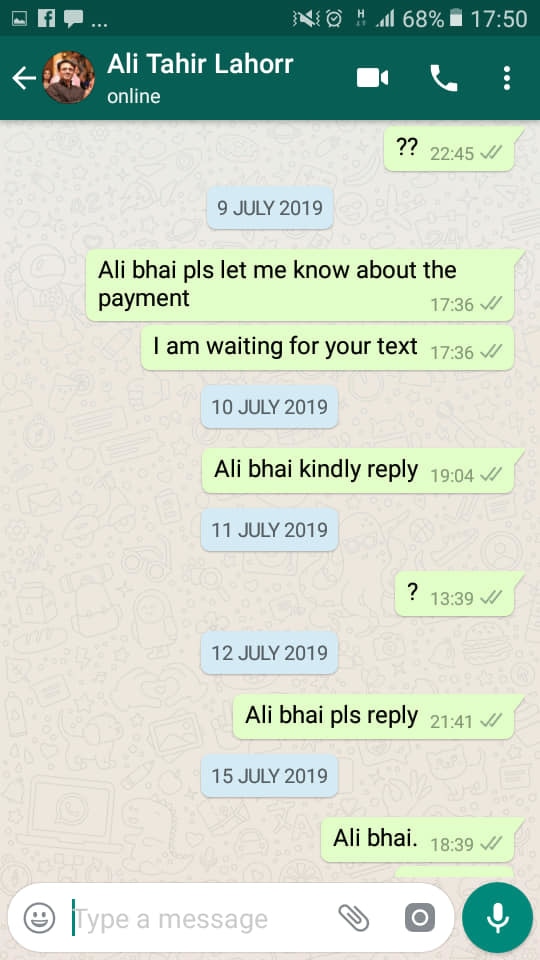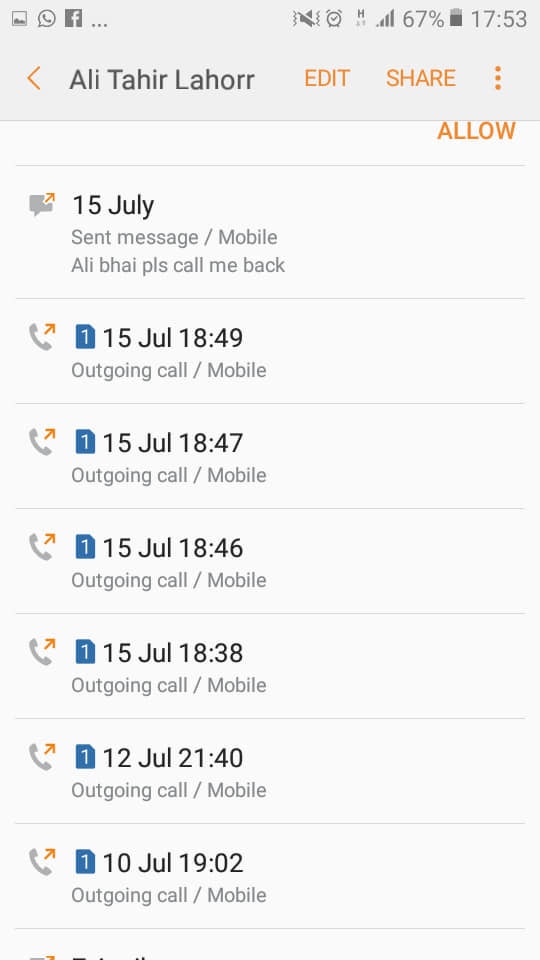 Calls were also gone unanswered for months..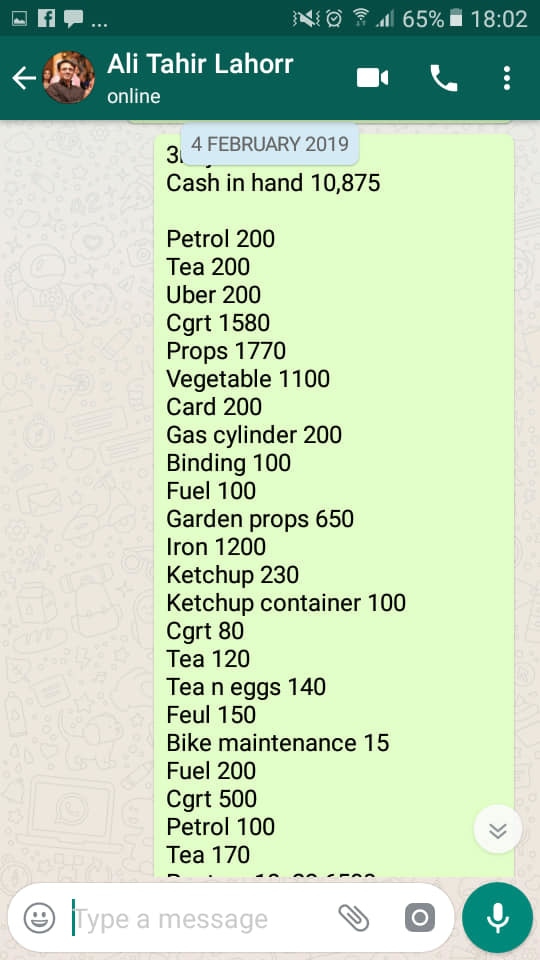 so was the list of all the expenses per day...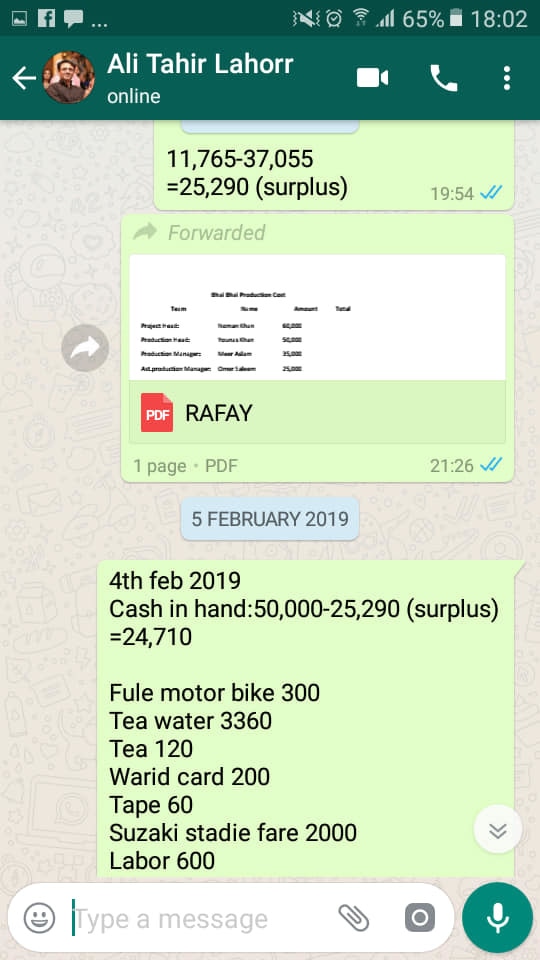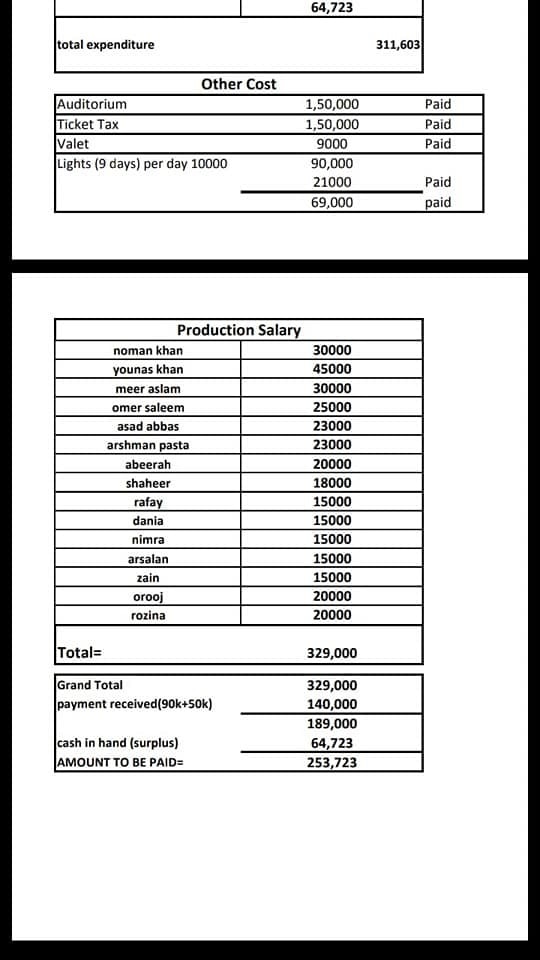 The production managers hands seems to be tied, there must be alot of pressure for him for taking such a step. We do hope the matter gets resolved and people stop expoiting their employees in any field of work.