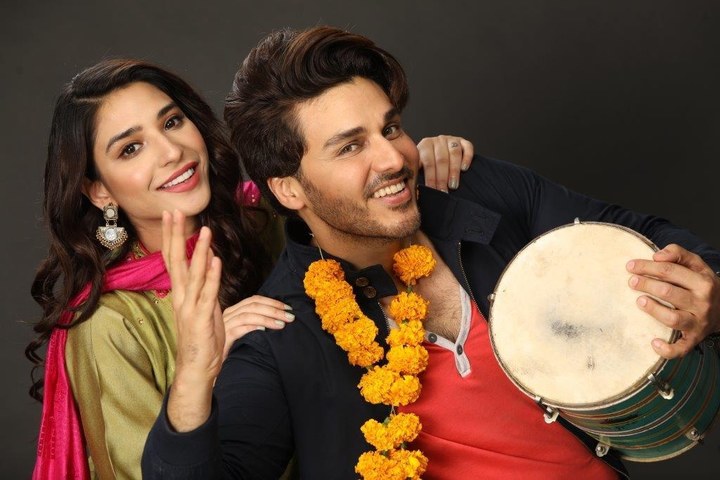 The much anticipated drama "Shahrukh ki Saaliyan" featuring our favourite adorable actress Ramsha Khan and the very charming Ahsan Khan sweeps us away with the fusion of love, romance and comedy in the story! Rocking a completely different angle, the 7th sky entertainment project by Abdullah Kadwani and Asad Qureshi keeps us on our toes every week! Aired on Geo Entertainment, this show is surely not one to miss!
We see a significant progress in the story as well as the relationship between Shahrukh and Anushay in last night's episode.
First and foremost, Shahrukh finally asks Anushay out, brilliantly done by Ahsan Khan, it flows so naturally, almost looks like a real life proposal.
Also Read:Shahrukh Ki Saliyaan's OST is Very Upbeat and Peppy!
The scene in which Shahrukh's parents misunderstand Anushay as Shahrukh's wife is an interesting and hilarious one, it almost gives us a glimpse of how they would actually be in a relationship. it is really fascinating to see whether Shahrukh's secret will be out or not at that moment. Thats whats keeping us on our toes.. a tricky journey for sure to be seen in the on going episodes. The episode ends on an exciting note, with Shahrukh's valima card being received and opened by Hawaldaar Sahab, only to find out Anushay's name written on it with Shahrukh. Ouch. We sense trouble in the next one!
Everybody's consistent expressions and justice to their comical roles is really worth-watching and we truly wonder how everyone would react to it. Will Anushay's family find out about the truth or will Shahrukh be able to dodge and convince everyone about his lie? To find out, wait for the next episode.