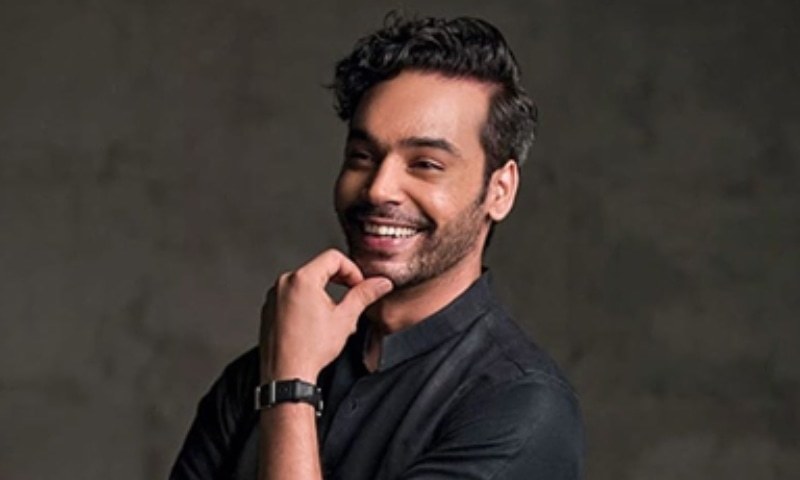 The actor brings with him the mystery as we cant pin point whether his character is the good guy or the bad...

Despite being only two episodes old Ramz-e-Ishq captures your attention from the beginning mainly because it is a story of unfulfilled love between two cousins played by Mikaal Zulfiqar and Hiba Bukhari but more than that what attracts you towards the drama is the way the story has been executed as it does not bore you one bit considering the fact that it is a plot which has been told again and again .
Written by Misbah Nosheen , her story is fast paced as we see it progressing at a rapid speed which is good to see . With the personality of all the characters defined from the first episode we now have a very clear head of whom is whom and with the introduction of Gohar Rasheed who plays Umar the son of the domestic help in the house the drama has in fact made us want to follow it even more now as Gohars character brings with him the mystery of whether he is the good guy or the bad .
Read : Mikaal Zulfiqar And Hiba Bukhari Steal The First Episode of 'Ramz-e-Ishq'
Coming towards the latest episode which aired this week , Roshni ( Hiba Bukhari) is indeed getting married but seeing how her father ( Aijaz Aslam) wants his dad played by Abid Ali to forgive him and attend the wedding she decides to take matter in her own hands and pays her head strong grand father a visit .
With him not liking her one bit and still not forgiving of what her father did to the family honour ages a go , Roshni before entering the house also meets Rayyan ( Mikaal Zulfiqar) who is so heart broken that he decides to leave the country for a while but meeting her at his house makes him wonder that she is there for him but knowing Roshni by now she is a girl of integrity who for the sake of her father does not allow Rayan to disclose to all that they are in love .
With Rayans mother full aware they her son loves Roshni she is not able to do anything about it but with the twist of the story her grand father gives in and calls them to the house much to Roshnis fathers delight but near the end he meets an accident which just broke our heart .
As we said above Gohar Rasheed has also entered the play and his character is also a close confidant of Rayyan . Having seen the way the family operates , he does not like the trick which the head of the family has up his sleeve as far as Roshnis family is concerned but what will he do about it is what we look forward to watching in the coming episodes .
Directed by Siraj ul Haq , we love how he has bought Mikaal and Hiba together as despite being complete opposites they share amazing on screen chemistry and light up each scene with their presence . Gohar too does not disappoint and it is good to see him on the small screen once again . Nida Mumtaz is seen in a negative role and it suits her as she is such a seasoned actress .
So with a equally entertaining second episode , Ramz-e-Ishq is on our must watch list and we will continue to view it every Monday night at 8 pm only on Geo TV.